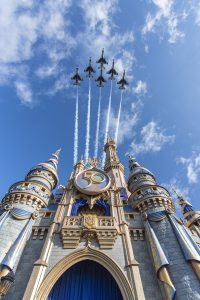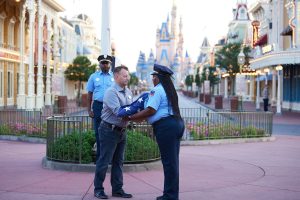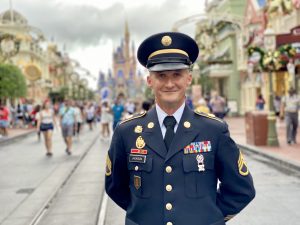 Championing Veterans and Military Families
At Disney, we have a long track record of respect and appreciation for the U.S. Armed Services, which began with the Company's founders. We recognize the commitment and dedication of military service and value the leadership skills and sense of purpose the military and its related auxiliary groups instill in its service members and in society. Veterans bring a level of experience and dedication to our teams that we value across our various businesses. The result is thousands of Disney employees we are proud to have working on our products, content, and experiences.
We collaborate with organizations working to support the needs of veterans entering into and already in the workplace by increasing recruitment and hiring of veterans and their spouses, providing support for student veterans, and contributing to their efforts to transition veterans to civilian workplaces. Through our parks, experiences, and products, Disney is also committed to bringing joy to military families and providing happy moments together for those who have given so much to their country. We are honored to champion active U.S. military, veterans, and their families in many ways across our company.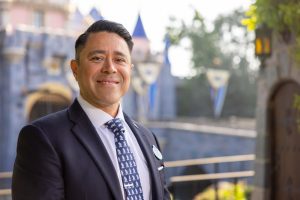 "Disney is a company that enthusiastically reaches out to veterans, letting us know we have a part to play. Being part of the Disney family has really made a difference as I've transitioned from the military to the next chapter in my journey."
Ariel Elias
Manager, Supplier Diversity; a retired Marine Corps Warrant Officer and former participant in Disney's military fellowship program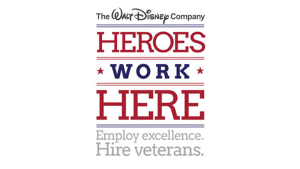 Heroes Work Here
In March of 2012, The Walt Disney Company announced Heroes Work Here, a company-wide initiative to hire, train, and support U.S. military veterans and military spouses while elevating awareness of their significant contributions as civilian employees. Disney also announced a commitment to provide at least 1,000 jobs and career opportunities for returning U.S. veterans by 2015 and to support military families alongside them. In less than a year, the company surpassed this goal, hiring more than 15,000 veterans over the decade since the program began. Today, we continue to support individuals who have worn the uniform and who are transitioning to the civilian workforce at Disney and beyond.
Explore resources through Heroes Work Here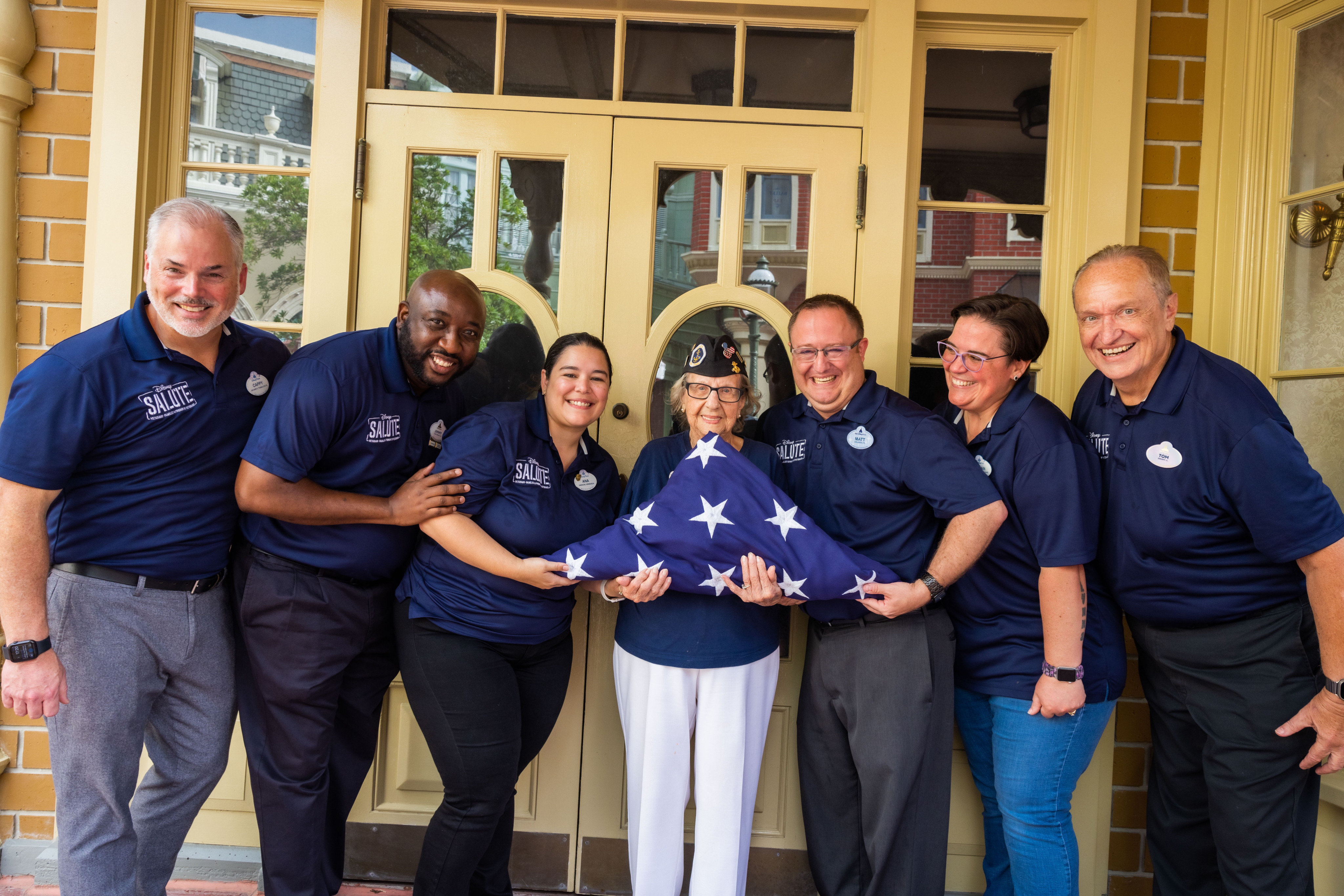 Employee Resource Groups
Disney's veterans & military employee resource groups continue to cultivate a place for veterans, friends, and family of veterans to support camaraderie, encourage professional development, and foster community service. SALUTE is one of our company's volunteer-led Business Employee Resource Groups committed to the community of veterans, current service members, military families, and supporters employed at Disney. SALUTE and other veteran's group members provide insight on military culture to help create and maintain a workplace environment that values, supports, and recognizes employees who are veterans, as well as the families of veterans and active military. Members also participate in veteran and military family recruitment efforts and work with community organizations serving veterans.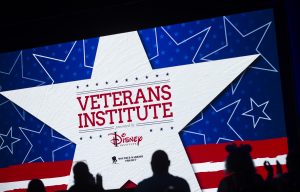 Veterans Institute
In 2013, Disney launched the first Veterans Institute presented by Disney Institute, a series of no-cost events designed to help companies enhance their recruiting, training, and development of veteran talent. The institute continues to provide a forum for sharing best practices in hiring veterans and military spouses and promoting skills and opportunities for a successful transition from the military to the civilian workforce. The Veterans Institute also offers on-demand access to resources including advice and insights from Veterans Service Organizations; firsthand perspectives shared by veterans about their transition to the civilian workforce; and best practices from organizations that have created their own successful programs. Representatives from more than 1,000 companies have attended the institute.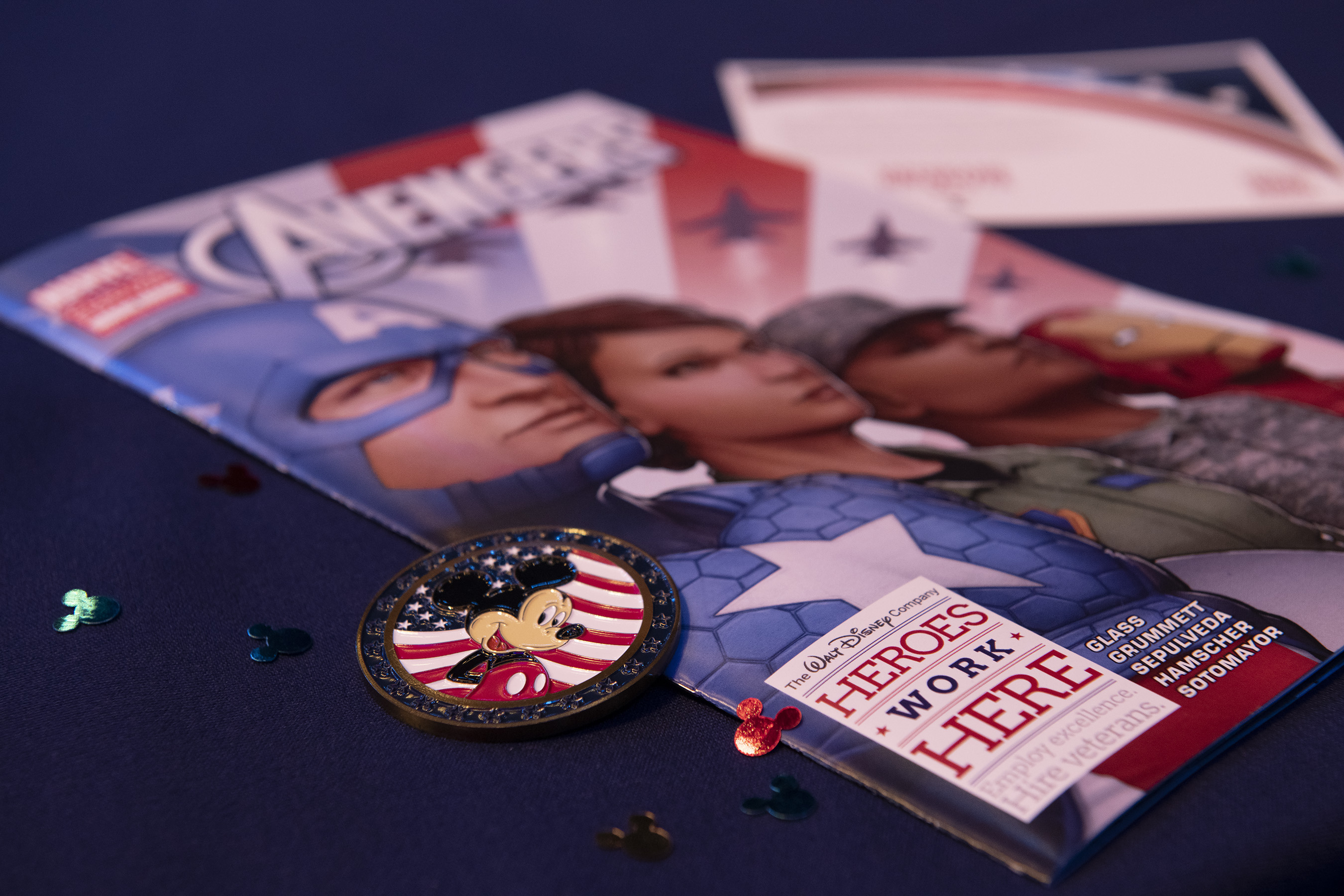 Heroes Supply Here
Created in 2015, Heroes Supply Here is an initiative to increase The Walt Disney Company's support of veteran and disabled veteran-owned suppliers. Through this program, we work with businesses that are owned by veterans, including service-disabled veterans, as well as U.S. military spouses. We're committed to helping these communities earn the financial security they want, need, and deserve.
Learn more about Supplier Diversity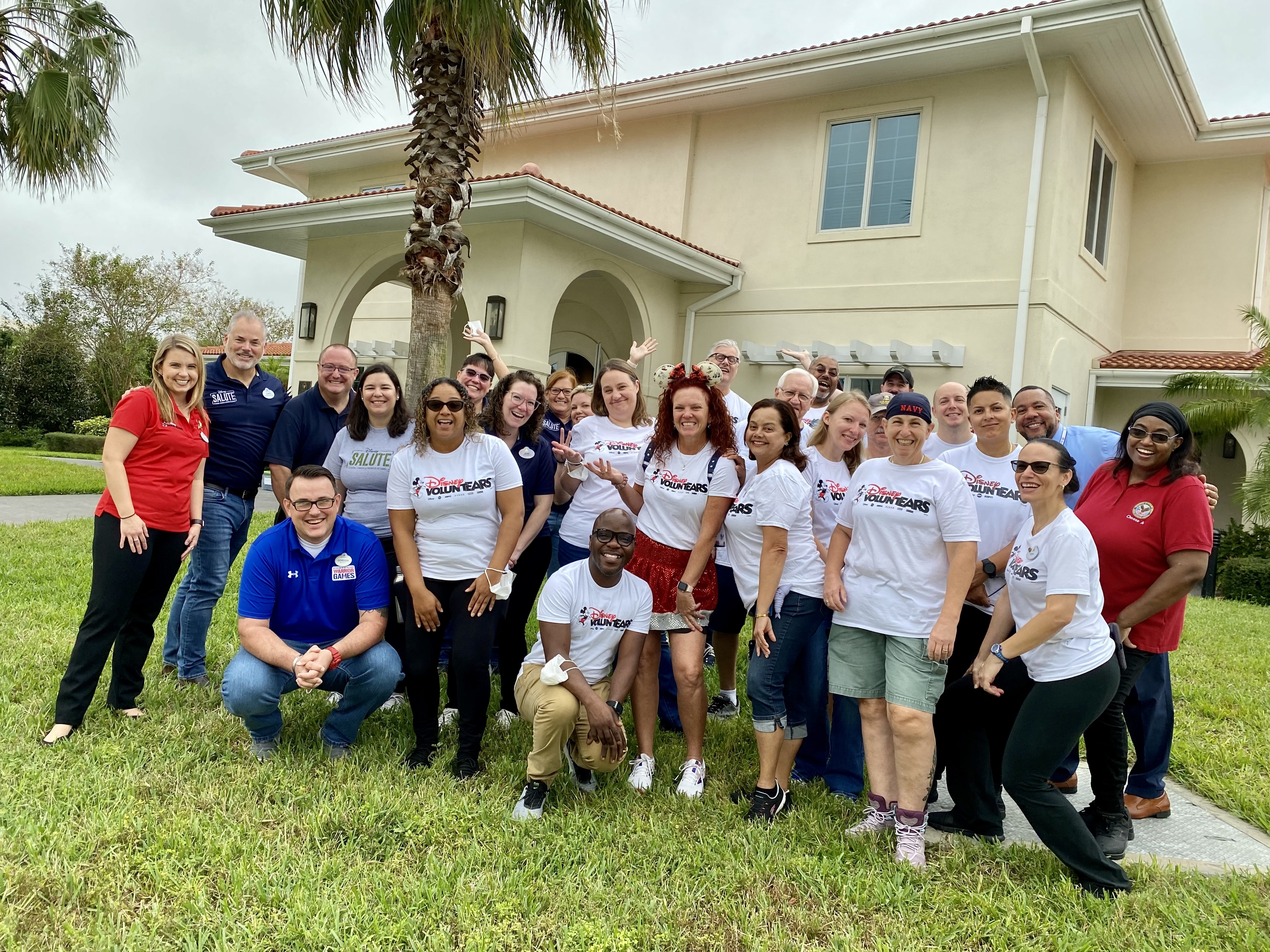 Charitable Giving
Since 2012, Disney has contributed more than $20 million in funding and media support to nonprofit organizations that focus on bringing joy to veterans and military families, including:
American Corporate Partners
Bob Woodruff Foundation
Blue Star Families
Disabled American Veterans
Fisher House Foundation Inc.
The Mission Continues
Operation Gratitude
Student Veterans of America
USO
Veterans in Media & Entertainment
VetsInTech
Wounded Warrior Project
Highlights
15K+
veterans hired by Disney to date
$20M+
to support organizations assisting veterans & their families since 2012
2K+
employees involved in military-related resource groups across the company
Veterans Find a Network of Support Within The Walt Disney Company