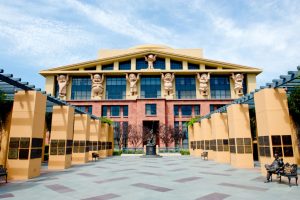 ESG Reporting Center
As a global Company operating in many industries and geographies, our CSR strategy is informed by our consideration of a wide, complex, and evolving set of environmental, social, and governance (ESG) issues. In prioritizing areas for focus we consider an issue's importance to our businesses and society, as well as input from internal and external stakeholders; expert research; benchmarking of peer companies; and relevant reporting frameworks. In turn, these priority ESG topics are addressed through our annual CSR Report and disclosures, and our Company policies and practices.
Reporting Frameworks
We report against many of the metrics called for in important ESG frameworks and standards, including the Sustainability Accounting Standards Board (SASB), Global Reporting Initiative (GRI), United Nations Sustainable Development Goals (SDGs), and we complete the annual CDP Climate Change survey as well as a corresponding TCFD Index.
Document Center
The following documents reflect many of our public ESG-related policies and approaches.