Operating Responsibly
Throughout the years, we have earned the trust of guests, audiences, consumers, shareholders, and business partners because of our commitment to high standards in everything we do, everywhere we operate. Integrity, honesty, trust, respect, playing by the rules, and teamwork—these define not only the operating principles of The Walt Disney Company, but also the spirit of our diverse global workforce and how we function.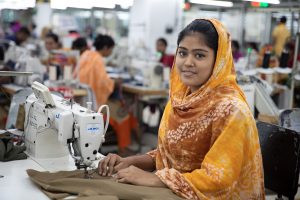 Our Commitment to Operating Responsibly
At Disney, we are committed to operating our businesses with integrity and adopting governance policies that reflect a thoughtful representation of our stakeholders' interests.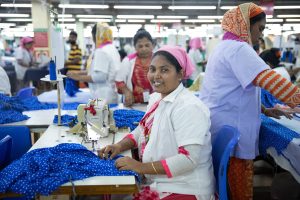 Supply Chain
A critical piece of our corporate responsibility efforts is operating a global supply chain that fosters safe, inclusive, and respectful workplaces wherever Disney-branded products are made. Disney has set labor standards for the tens of thousands of facilities that make Disney-branded products, whether we procure products from them directly or license our intellectual property to independent businesses that use their own supply chains and distribution networks.
Learn more about our Supply Chain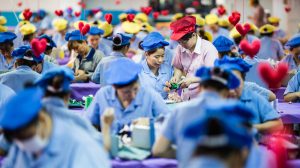 Content, Products & Experiences
Responsible Marketing

At Disney, we carefully consider the rights as well as the cognitive and emotional maturity of children and maintain internal guidelines that apply to marketing. Our guidelines and policies are designed to take extra care to promote the digital and physical safety of children in our products, experiences, and communications, as well as encourage children to make good choices. Our Nutrition Guideline Policy guides our promotion of healthier foods and beverages to kids and families. These guidelines apply to our studio promotions, food and beverage licensing, third-party advertising on our kids networks, and kids meals in our Disney Parks. They are reviewed on an ongoing basis to help us reflect up-to-date guidance and consider the evolving social and scientific understanding of children's physical and digital lives.

Healthy Living

Disney has a long-standing commitment to kids and families by making healthy living simple and fun. Our Nutrition Guideline Policy ensures we promote healthier foods and beverages to kids and families and also ensures any marketing to adults is done responsibly.

Nutrition Guideline Policy Summary:

Promotions and Sponsorships: All Disney-controlled, kid-oriented promotions and sponsorships will comply with Nutrition Guideline Criteria.

Advertising: All food and beverage advertising on kid-focused media platforms will be with foods that comply with Nutrition Guideline Criteria.

Licensing: 85% of global licensed food/nutrition portfolio will be foods that meet Nutrition criteria, no more than 15% will be treats, and no marketing of treats permitted.

Parks and Resorts: 100% of kids meals default to a healthier drink and side (US, Paris, SHDR, HKDL) and 50% of kids' meals feature Disney Check (US/Paris).

Consumer Engagement: Content and tools to inspire kids and families to eat right, get active, and be their best.

Read more about Healthy Living

Journalistic Integrity

Our news operations and content are guided by our dedication to high-quality journalism and editorial integrity. This means a commitment to fairness, compelling storytelling, and accuracy across ABC News and ESPN.

Guest Safety

The safety of guest experiences is of the utmost importance to Disney. In our parks and resorts around the world, Safety is the first of the "Five Keys" of Disney's standards for theme park excellence. Our cast and crew members regularly receive safety training and communications through formal instruction, on-the-job training, and a structured communications process, and we have Safety professionals from a broad range of disciplines including medicine, engineering, quality, maintenance, attraction operations, ergonomics, human factors, industrial hygiene, occupational safety, and food safety. Additionally, in response to the COVID-19 pandemic, we have increased health and safety measures in place to help keep our guests and cast members healthy and safe.

Created and launched in 2003, Disney's Wild About Safety program features The Lion King's Timon and Pumbaa, on a mission to spread important safety and health messages at Disney's domestic and international theme parks and resorts and to families worldwide through illustrations, activities, videos, and curriculum.

Learn about our approach to product safety on our Supply Chain page.

Smoking in Movies

Our Smoking in Movies policy describes how The Walt Disney Company actively limits the depiction of smoking in movies marketed to youth.
Privacy, Cybersecurity & Digital Safety
Digital Wellness

We recognize the promise of technology for children's education, expression, inclusion, and, of course, entertainment, as our digital lives continue to expand rapidly. Disney is committed to delivering positive, inclusive, and curated content and experiences designed for children of all ages and their families to enjoy together. Our internal policies and practices promote safety within our digital experiences, and we provide parents with recommendations on practices and tools to effectively manage their family's own digital experience. Our Internet Safety page includes tips and questions for caregivers to ask children about their use of the Internet. And Disney+ provides a set of parent control options including the ability to establish individual viewer profiles with rating settings.

Through our Digital Grant Portfolio, Disney supports NGOs working on digital issues that affect the health, safety, and success of children around the globe. Grantees provide expertise in areas including digital literacy and resilience, privacy, critical thinking, and educator training.

In addition to integrating safety messages in our own content and products and supporting a number of NGO partners, we join industry coalitions to promote user awareness of online safety. We are a long-time sponsor of fragFINN, collaborate with ChildNet on Safer Internet Day in the UK, are signatories to the Alliance to Better Protect Minors Online, serve on the Board of the Family Online Safety Institute, and more.

For more information on our approach to digital wellness, visit our Privacy Center

Privacy

Disney has implemented a robust and comprehensive global privacy program based on the principles of privacy by design, accountability, transparency, and giving consumers meaningful controls over their personal data. We regularly assess and update our program to meet the requirements of emerging privacy laws and regulations across the world, as well as to keep up with rapid advancements in technology and new business initiatives. We have incorporated privacy topics into our Standards of Business Conduct training and also conduct ongoing specialized training for relevant groups that handle consumer and employee data.

Visit our Privacy Center

Cybersecurity

The Company's information security program incorporates the core functions of the National Institute of Standards and Technology Cybersecurity Framework, which provides a strategic view of the organization's management of cybersecurity risk. These functions cover areas such as asset management, governance, risk management, identity and access management, awareness and training, data and information protection, response and recovery, and communication protocols, each as they relate to cybersecurity. Internal and external assessors periodically evaluate and benchmark the Company's information security program from both a design and effectiveness perspective.

Read more about our approach to cybersecurity in our TWDC Information Security Management System document
ESG Reporting Center
Our policies as well as our approaches to important subjects support our commitment to operating responsibly. Visit our Document Center to learn more.
Explore the ESG Reporting Center