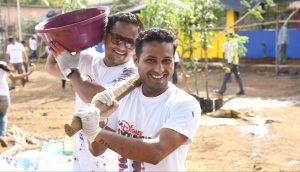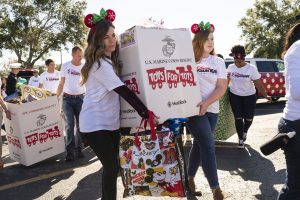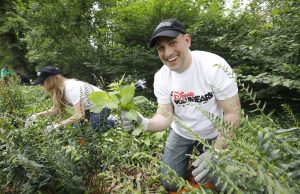 Volunteering
At Disney, volunteerism is a central and enduring part of our company's culture and at the heart of our community engagement efforts. Our employees and cast members are passionate and involved citizens in their local communities and around the world, contributing their time and talents to causes great and small.
VoluntEARS in Action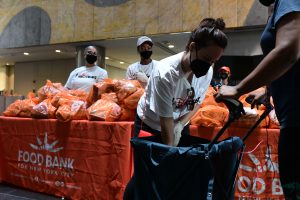 Delivering Food to Those in Need
Disney VoluntEARS team up with food banks in our local communities to deliver much needed food staples and fresh produce to thousands of food insecure community members.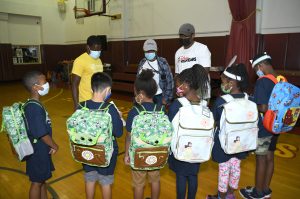 Back to School Support
Helping children get a head start on the new school year, Disney VoluntEARS filled company donated backpacks with much needed school supplies. Thousands of backpacks have been provided to Boys and Girls Clubs in underserved communities across the US.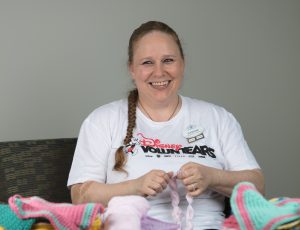 Disney Blanketeers
Started more than 20 years ago, Disney VoluntEARS dubbed "Blanketeers" create handmade booties, caps, blankets, and more, which are donated to children's hospitals, animal shelters, and other community agencies helping those in need.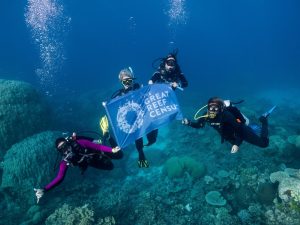 Great Barrier Reef Project
Disney VoluntEARS from around the world participated in the Great Reef Census, a unique opportunity to analyze and review more than 13,000 images that helped conservationists' efforts to protect the Great Barrier Reef.
Image Credit: Grumpy Turtle Creative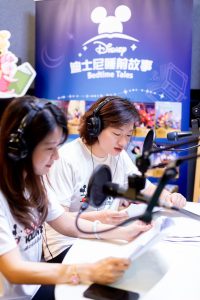 Disney Bedtime Tales
Through the Disney Bedtime Tales program, Disney VoluntEARS in China took to the studio to read and record Disney classic stories, providing comfort to more than three million children in rural areas.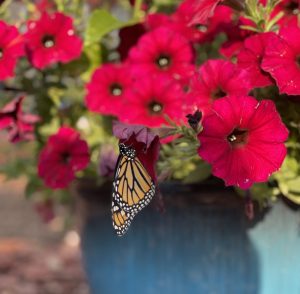 Saving Monarch Butterflies
Learning that the number of Monarch Butterflies was dwindling at an alarming rate, Disney VoluntEARS across the U.S. rallied to plant butterfly-friendly backyard habitats helping to increase the population.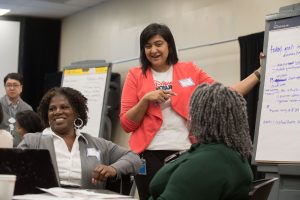 Skills Based Volunteering
Disney's uniquely talented VoluntEARS contribute their professional skills to help organizations solve some of their pressing operational issues, enabling them to increase their ability to deliver much needed services in the community.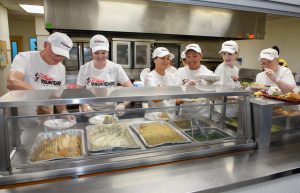 Disney VoluntEARS Grants
Through the Disney VoluntEARS Grants program, employees and cast members can turn their eligible hours of volunteer service into financial contributions from the company to eligible charities of their choice.
Volunteering Impact Highlights
~480K
Disney VoluntEARS hours logged in FY22
~13M
hours volunteered since 1983
~$23M
in Disney VoluntEARS Grants over the past decade