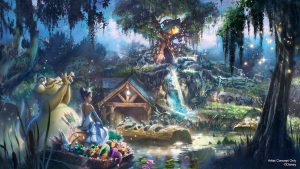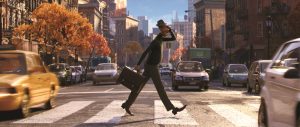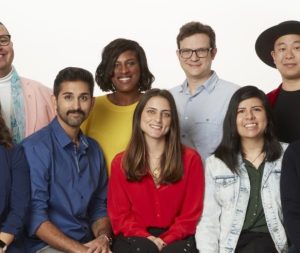 Content
Across our platforms, we champion storytelling that reflects the world around us and helps us develop meaningful relationships with our consumers. We strive to present genuine, authentic, and respectful storytelling. To do so, we engage individuals, families, and communities across the globe, and we embrace different perspectives in our filmmaking, both in front of and behind the camera.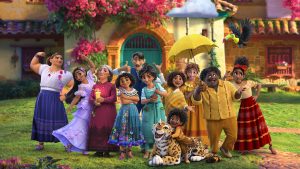 Our Commitment to Inclusive Storytelling
Across the film and television industry, studios and organizations like the British Film Institute and the Academy of Motion Picture Arts and Sciences have adopted policies, practices, and standards to grow representation and respect for all communities in front and behind the camera. In line with evolving industry practices, we have and are continuing to develop representation guidelines across DGE content and Studio live-action* productions.
See our most recent Content Representation Dashboard
* Disney General Entertainment is the collection of The Walt Disney Company's entertainment and news properties across a portfolio of television brands and businesses, including ABC Entertainment, ABC Signature, ABC News, Freeform, ONYX Collective, Twentieth Television Studios, FX Networks and FX Productions, Hulu Originals, Disney Branded Television (including the Disney Channel networks), and National Geographic. Disney Studios Content is the collection of The Walt Disney Company's entertainment properties creating content across a portfolio of brands; the live-action brands include Disney Live Action, Marvel Studios, Lucasfilm, 20th Century Studios, and Searchlight Pictures.
Increasing Creative Talent Behind the Camera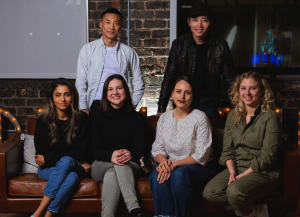 Disney Launchpad
This innovative annual program, created in 2019, serves as an entry point for emerging filmmakers from underrepresented backgrounds. Participants are mentored by Disney creative executives while they create original, live-action shorts for exhibition on Disney+.

Diverse Writers and Directors Program
This innovative television staffing program, in place for more than thirty years, aims to staff emerging and diverse television writers and directors on Disney General Entertainment (DGE) scripted series.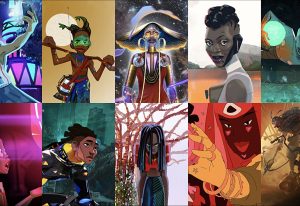 Africa Story Lab
The Africa Story Lab builds skills and provides on-set apprenticeships to the next generation of storytellers from across the African continent, particularly those from historically underrepresented groups. In front of the camera, the Lab features African children telling their stories, like that of Kiya, which will be featured on Disney Junior and Disney+.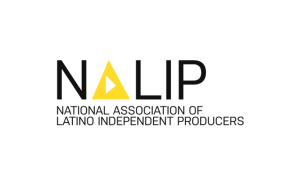 Hispanic/Latinx Producers
Disney is a founding sponsor of the groundbreaking industry incubator National Association of Latino Independent Producers (NALIP) pipeline program, which addresses the underrepresentation of Hispanic/Latinx creatives in the entertainment industry. This unique multi-studio partnership pairs seasoned producers with fellows in the mentorship and development of the next generation of Hispanic/Latinx producers.
"Our audience is global and diverse. Thus our success is built around being inclusive and celebrating all of the different people in our world – in the stories we are telling and the creators telling those stories. And we will continue to do that on an ever greater scale."
Victoria Alonso
President Physical and Post Production, Visual Effects and Animation Production, Marvel Studios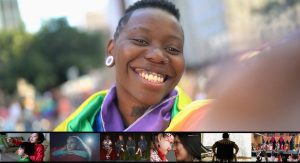 Stories Matter
As part of our ongoing commitment to diversity and inclusion, we are in the process of reviewing our library and adding advisories to content that includes negative depictions or mistreatment of people or cultures. Rather than removing this content, we see an opportunity to spark conversation and open dialogue on history that affects us all.
Visit Stories Matter to learn more
Inclusive Products and Experiences
We are reimagining our products and experiences to be more inclusive to celebrate each person's unique gifts and ensure everyone can join in the fun.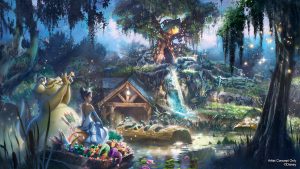 Inclusion Key
At our Parks and Resorts, the Inclusion Key guides our renowned approach to service and demonstrates our deep commitment to making everyone who experiences Disney feel welcome. We're reimagining our attractions to be more inclusive, including enhancements to Jungle Cruise and the new adventures with Princess Tiana. We're celebrating the diverse and inspiring stories of our cast and fans with exciting experiences like The Soul of Jazz exhibit at Walt Disney World Resort.
Visit our Disney Parks website to learn more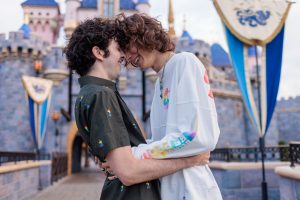 Disney Pride Collection
The Disney Pride Collection was created by LGBTQIA+ employees and allies at The Walt Disney Company and is a reflection of their incredible contributions and place at the heart of the Company. In celebration of Pride and the Company's Pride collection, we give funds as part of our ongoing commitment to organizations around the world that support LGBTQIA+ communities.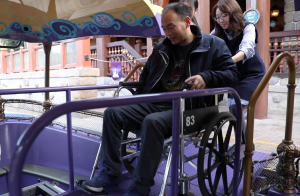 MagicALL
As Shanghai Disney Resort was being planned, accessible facilities for people with disabilities were incorporated into the design. A comprehensive program, "MagicALL" (A Magical Experience for ALL) was launched to support both guests and Cast Members with disabilities and ensure everyone can truly enjoy all experiences within Shanghai Disney Resort.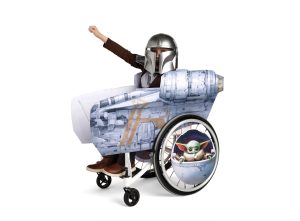 Adaptive Apparel and Costumes
Disney offers adaptive, sensory-friendly costumes and wheelchair coverings, bringing accessibility features for kids and adults with disabilities. Disney also launched a collaboration with Irish-based Izzy Wheels, creators of colorful wheelchair covers for children and adults around the world to help bridge the gap between disability and fashion.