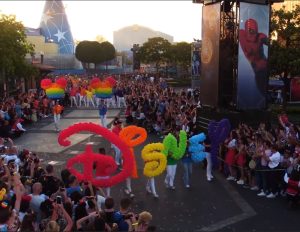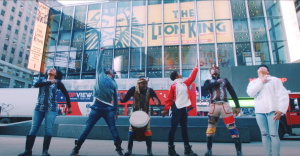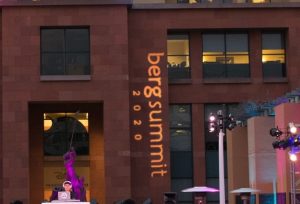 Culture and Diversity, Equity and Inclusion
We strive to design work environments that inspire optimism, and drive innovation for employees, at all levels. And because we recognize that maintaining an inclusive, supportive workplace requires mindful attention and intention, we continually adapt to the evolving needs of our people.
Our Commitment to a Culture of Belonging
Our intention is to put the responsibility for an inclusive culture in the hands of our leaders and employees through comprehensive education and engagement efforts.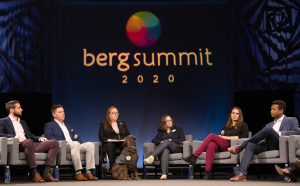 Business Employee Resource Groups
Disney is proud to support over 90 BERGs, our voluntary, employee-led groups formed around shared identity, interests, and pursuits. BERGs are key partners in cultivating an inclusive culture and a sense of belonging for Disney employees. They offer opportunities to network with peers, participate in outreach and mentoring programs, acquire new skills, enhance leadership capabilities, and drive cross-cultural business innovation.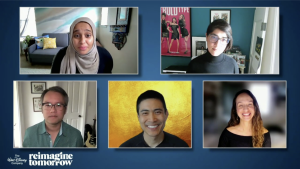 Inclusive Conversations and Allyship
The Reimagine Tomorrow Conversation Series, is a Company-wide DEI speaker series for Disney employees around the world. The virtual events are comprised of unscripted conversations with internal and external leaders and subject matter experts on topics that help spark change and build momentum for the Company's global diversity, equity and inclusion efforts from the inside out. Thousands of Disney employees have joined to hear the conversations since they launched in May 2020.
Additionally, 500+ employees have volunteered to serve as Belonging Advocates to instill greater inclusion in their work.
"We will never stop working to make sure Disney is a welcoming place for all."
Josh D'Amaro
Chairman, Disney Parks, Experiences and Products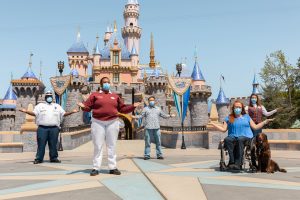 The Inclusion Key
At our Parks and Resorts, the addition of an Inclusion Key guides our renowned approach to service and demonstrates our deep commitment to making everyone who experiences Disney feel welcome. This approach provides flexibility with respect to forms of personal expression surrounding gender-inclusive hairstyles, jewelry, nail styles, tattoos, and costume choices. These policies enable our cast members to better express their cultures and individuality at work.
Visit our Disney Parks website to learn more