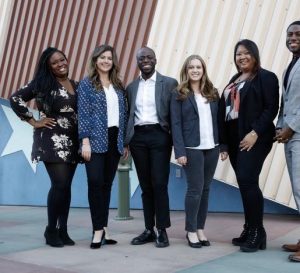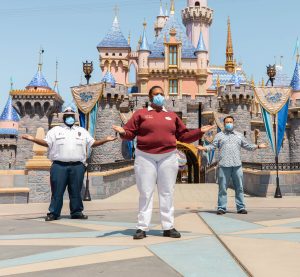 People and Diversity, Equity and Inclusion
The more our consumers worldwide are reflected in our workforce, the better we're able to serve them authentically. When our employees know that Disney culture supports their professional development and advancement, they can be authentic, contribute freely, and take pride in our company.
Our Commitment to a More Inclusive Workforce
Our intention is to progress towards a workforce reflective of the diverse audiences we serve.
Talent Acquisition
Our talent recruiting, retention, and development efforts prioritize the cultivation of a strong, diverse, and thriving workforce. Disney utilizes many tools to recruit and hire diverse talent, including inclusive and accessible language in our job descriptions as well as diverse candidate slates, interview panels, and marketing roles on platforms that reach underrepresented audiences.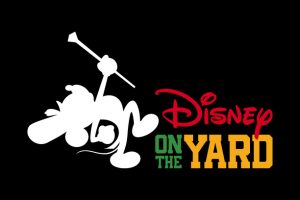 Disney on the Yard
We continue to strengthen our partnerships with Historically Black Colleges and Universities (HBCUs) to improve the workforce representation and the workplace experience for Black employees. Disney on the Yard is a multifaceted initiative to deepen our engagement and relationship with HBCUs through the development of internships, mentorship programs, and career growth opportunities.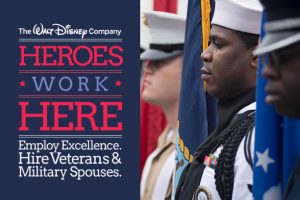 Heroes Work Here
Through Disney's Heroes Work Here initiative, the Company has hired more than 10,000 veterans since 2012. Disney's ongoing commitment includes millions of dollars of support to veterans and military organizations.
"As an HBCU graduate, I am incredibly passionate about the relationships we are forging with HBCUs for greater representation and inclusion at Disney. This collaborative relationship will allow us to better engage, inspire, and hire the next generation of Disney leaders."
Avis Lewis
Vice President, Human Resources, Walt Disney Imagineering and Consumer Products, Games and Publishing
Workforce Diversity
We are striving to ensure our workforce reflects our audiences, and are committed to transparency about our diversity, equity, and inclusion metrics, including representation of women and people of color at different levels in our workforce.
View our Workforce Diversity Dashboard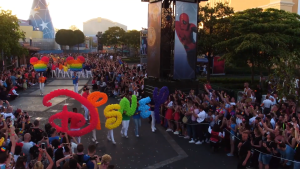 Employees Celebrate PRIDE
Disney is a leader in LGBTQ+ workplace equality. Thousands of members of Disney's workforce participate in LGBTQ+ business employee resource groups and LGBTQ+ Pride events globally.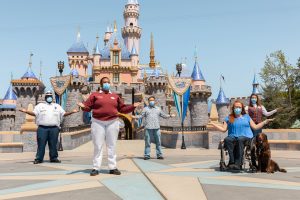 Promoting Accessibility for Employees with Disabilities
Disney promotes accessible workplaces and works to recruit, train, and integrate employees with disabilities following industry best practices. As an example, in December 2020, Shanghai Disney Resort hosted an accessibility forum to share inclusion initiatives, best practices, and career progression advice for people with disabilities.
Talent Development
We are working to engage, develop and retain a diverse workforce and leadership team through a variety of training and leadership development programs.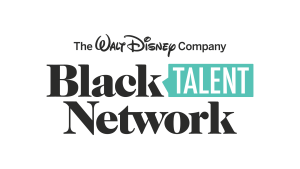 Black Talent Network
The Black Talent Network has an explicit goal to accelerate exposure for Black Vice Presidents to senior leaders across the Company and provide opportunities for development and career growth.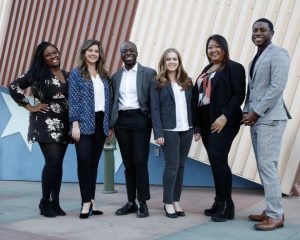 Executive Incubator Program
This apprentice-style, two-year rotational program at Disney General Entertainment* (DGE) is designed to cultivate a pipeline of the next generation of diverse creative executives. These Creative Associates are exposed to all aspects of our business with on-the-job learning and additional learning experiences.
* Disney General Entertainment is the collection of The Walt Disney Company's entertainment and news properties across a portfolio of television brands and businesses, including ABC Entertainment, ABC Signature, ABC News, Freeform, ONYX Collective, Twentieth Television Studios, FX Networks and FX Productions, Hulu Originals, Disney Branded Television (including the Disney Channel networks), and National Geographic.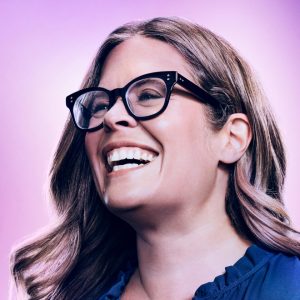 Employee and Leader Voices
The Walt Disney Company is proud to share its new platform for amplifying underrepresented voices and untold stories, Reimagine Tomorrow, where we champion the importance of accurate representation in our content and workforce. Learn about the experiences that shaped the array of talent who make up teams across Disney at our Reimagine Tomorrow digital destination.
Join us as we Reimagine Tomorrow Together