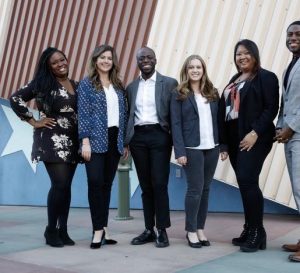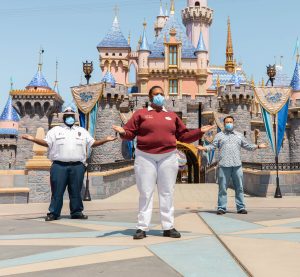 People
We are focused on developing, engaging, and retaining a diverse workforce and leadership team because the more our workforce reflects the diversity of our consumers worldwide, the better and more authentically we are able to serve those consumers.
Our Commitment to a More Inclusive Workforce
Our intention is to progress towards a workforce reflective of the diverse audiences we serve.
Talent Acquisition
Disney takes a meaningful and measurable approach to expanding our pipeline of wide-ranging talent, and we take care to follow industry best practices, including marketing roles on platforms that reach broad audiences; using respectful, welcoming language in our job descriptions; and forming inclusive panels to interview candidates. We also offer optional training to support leaders in identifying, attracting, and engaging a multifaceted talent pool.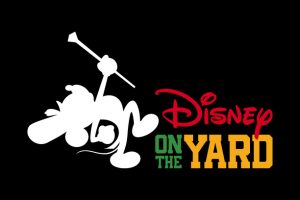 Disney on the Yard
We continue to strengthen our partnerships with Historically Black Colleges and Universities (HBCUs) to improve the workforce representation and the workplace experience for Black employees. Disney on the Yard is a multifaceted initiative to deepen our engagement and relationship with HBCUs through the development of internships, mentorship programs, and career growth opportunities.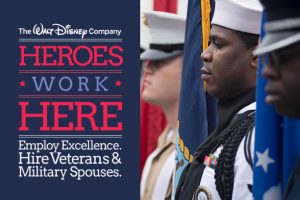 Heroes Work Here
Through Disney's Heroes Work Here initiative, the Company has hired more than 12,500 U.S. military veterans since 2012. Disney's ongoing commitment includes millions of dollars of support to veterans and military organizations.
"Support for the U.S. Armed Forces is a long-standing Disney tradition and our Heroes Work Here program continues that proud legacy. Employees with military service are an essential part of our Disney family and contribute immeasurably to our work of telling incredible stories and making magic. We cannot be more honored to champion U.S. military service members in all lines of work here at Disney."
Cappy Surette
Senior Manager, External Communications, Disney Parks, Experiences and Products; retired U.S. Navy Captain; and founder of the Disney SALUTE Veteran BERG
Workforce Diversity
We are striving to ensure our workforce reflects our audiences, and are committed to transparency about our metrics, including representation of women and people of color at different levels in our workforce.
View our Workforce Diversity Dashboard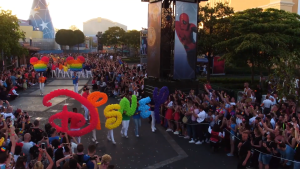 Employees Celebrate PRIDE
Disney is a leader in LGBTQ+ workplace equality. Thousands of members of Disney's workforce participate in LGBTQ+ business employee resource groups and LGBTQ+ Pride events globally.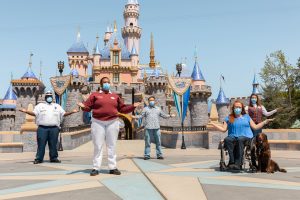 Promoting Accessibility for Employees with Disabilities
Disney promotes accessible workplaces and works to recruit, train, and integrate employees with disabilities following industry best practices.
Talent Development
We are working to engage, develop, and retain a diverse workforce and leadership team through a variety of training and leadership development programs.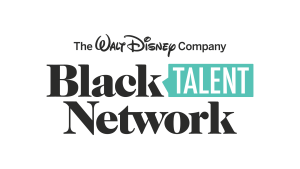 Talent Development
To attract and retain diverse talent at the executive level, we invest in talent development programs like the Black Talent Network, Women's Talent Network for Asian American Pacific Islanders, and the Women's Talent Network for Latina talent. These initiatives expand exposure for executives across the Company and provide opportunities for development and career growth.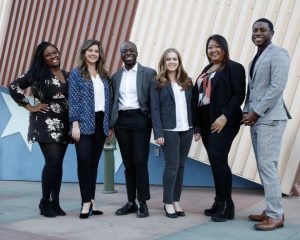 Executive Incubator Program
This apprentice-style, two-year rotational program at Disney General Entertainment* is designed to cultivate a pipeline of the next generation of diverse creative executives. These Creative Associates are exposed to all aspects of our business with on-the-job learning and additional learning experiences.
* Disney General Entertainment is the collection of The Walt Disney Company's entertainment and news properties across a portfolio of television brands and businesses, including ABC Entertainment, ABC Signature, ABC News, Freeform, ONYX Collective, Twentieth Television Studios, FX Networks and FX Productions, Hulu Originals, Disney Branded Television (including the Disney Channel networks), and National Geographic.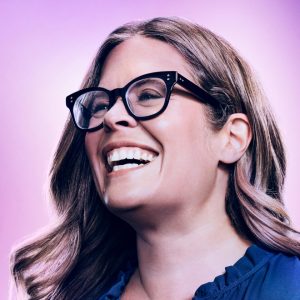 Employee and Leader Voices
Learn about the experiences that shaped the array of talent who make up teams across Disney at our Reimagine Tomorrow digital destination.
Join us as we Reimagine Tomorrow Together