Disney Grant Supports Access to Fresh Produce in 30 Communities Across the U.S.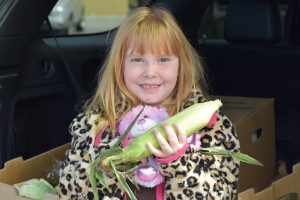 Charitable Giving
February 7, 2023
Since 2012, The Walt Disney Company has supported Feeding America® in providing nutritious meals to children and families who need it most. Disney's 2021/2022 grant to Feeding America was distributed across 30 Feeding America member food banks throughout the U.S., with the goal of providing more fresh produce to kids and families facing hunger.
With Disney's support, the 30 recipient food banks were able to serve over 815,871 children and distribute over 2,246,813 pounds of non-retail produce. Additionally, 531 Disney volunteers engaged with food banks across the country.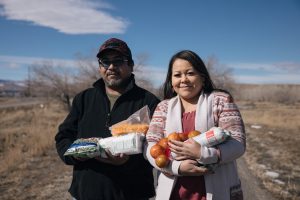 Disney's funding was aimed at helping food banks remove barriers to sourcing and distributing produce. Examples of the grant's impact include:
Funds provided by Disney allowed Treasure Coast Food Bank in Fort Pierce, FL to purchase additional produce at a time when the need for food assistance in the area continued to increase due to increased costs of living, inflation, and supply chain pressures.
At the Food Bank of Contra Costa and Solano in CA, funding from the Disney produce grant covered the repair of a refrigerated storage unit, which plays a crucial role in the safe storage of produce distributed through their Community Produce Program
Food Bank for New York City in New York, NY allocated the funds from Disney's grant to freight costs to transport non-retail produce during the grant period, supporting the distribution of approximately 150,000 pounds of produce to an estimated 13,800 people
"We are grateful for Disney's multifaceted support of our work and decade-long collaboration that has helped provide much needed meals for our neighbors facing food insecurity across the country," said Casey Marsh, Chief Development Officer at Feeding America. "From helping us source more nutritious produce, to showing up in person with their Disney VoluntEARS program, to raising crucial awareness through all of their media platforms, Disney has provided unwavering support to our work and the fight to end hunger in America."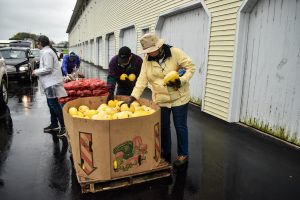 See the list of food banks funded by Disney's 2021/2022 Feeding America grant below:
Central Texas Food Bank – Austin, TX
Connecticut Foodshare – Wallingford, CT
Lowcountry Food Bank – Charleston, SC
Second Harvest Food Bank of Metrolina – Charlotte, NC
Greater Chicago Food Depository – Chicago, IL
Food Bank of Contra Costa and Solano – Concord, CA
Montgomery County Food Bank – Conroe, TX
Second Harvest Food Bank of Southeast North Carolina – Fayetteville, NC
Treasure Coast Food Bank – Fort Pierce, FL
Central California Food Bank – Fresno, CA
Northern Illinois Food Bank – Geneva, IL
Long Island Cares, Inc. – Hauppauge, NY
Community Foodbank of New Jersey – Hillside, NJ
Houston Food Bank – Houston, TX
Second Harvest Food Bank of Orange County – Irvine, CA
Los Angeles Regional Food Bank – Los Angeles, CA
Food Bank For New York City – New York, NY
City Harvest – New York, NY
Alameda County Community Food Bank – Oakland, CA
Second Harvest Food Bank of Central Florida – Orlando, FL
Food Share of Ventura County – Oxnard, CA
Feeding South Florida – Pembroke Park, FL
Philabundance – Philadelphia, PA
Food Bank of Central and Eastern North Carolina – Raleigh, NC
Feeding America Riverside | San Bernardino Counties – Riverside, CA
San Francisco and Marin Food Banks – San Francisco, CA
Second Harvest of Silicon Valley – San Jose, CA
Redwood Empire Food Bank – Santa Rosa, CA
Food Lifeline – Seattle, WA
Capital Area Food Bank – Washington, DC
To learn about Feeding America and the network of food banks, visit FeedingAmerica.org/Disney.