Disney Welcomes Wish Families as First Aboard Star Wars: Galactic Starcruiser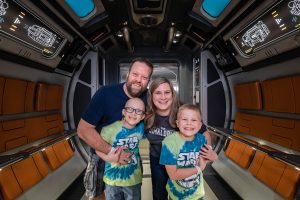 Charitable Giving
March 15, 2022
Star Wars: Glactic Starcruiser recently welcomed its very first travelers, and General Manager Jerome D. Smith could not have been more proud of the crew members aboard the Halcyon starcruiser who made this possible. Before taking off on the first official voyage, the crew made extra magic for some very special kids visiting through wish-granting organizations like Make-A-Wish® as they boarded the magnificent ship before it opened to the public.
As the General Manager of the Halcyon starcruiser, it was a great honor for Jerome to welcome these travelers. He's no stranger to the power of a wish. He's got a very special place in his heart for wish families, as his little cousin Cory was the recipient of a Make-A-Wish trip to Walt Disney World Resort more than 20 years ago. Cory was diagnosed with Wilms' tumor in 1993, and this trip provided a special time for his family to gather together outside of hospital rooms and make lasting memories.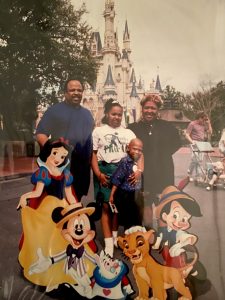 Jerome was reminded of the importance of a wish as the families and kids boarded the ship. He and the crew were filled with renewed energy seeing their faces light up as they entered the grand atrium for the first time and created memories with each other. They each chose their own paths once onboard – some working together to help the Resistance and some joining forces with the First Order.
"Oftentimes, wishes play a key role in helping children build the physical and emotional strength needed to fight – and even overcome – a critical illness, and I have loved hearing from our wish families and chapters across the country as they share their Star Wars stories with us," Make-A-Wish America president and CEO Richard K. Davis said.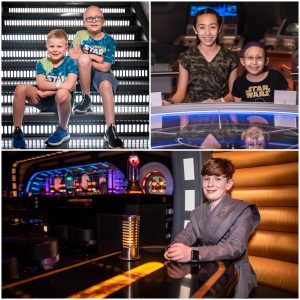 Disney has a long-standing relationship with Make-A-Wish, partnering together for more than four decades and granting more than 145,000 Disney-inspired wishes together. This wish voyage was a reminder of how powerful a Disney wish can be, helping to bring families together to enjoy beloved characters and stories – in theme parks and in galaxies far away – that help inspire resilience, hope and family togetherness.