The Wish Effect Series: The Incredible Power of Wishes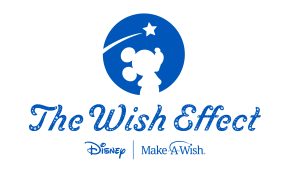 Charitable Giving
March 22, 2022
Since the very first wish was granted at Disneyland Resort more than 40 years ago, Disney and Make-A-Wish have worked together to make more than 145,000 magical wishes come true. A wish reflects the creativity of each child's imagination, which is why we're so honored that traditionally, half of all wishes Make-A-Wish grants in the United States are Disney wishes.
The power of wishes for kids facing critical illnesses is incredible and even transformational. These wishes are more than just special moments in time; they can be life-changing and their impact can stay with a wish child – and the millions of people who make them come true – for a lifetime.
Disney launched a video series called The Wish Effect to document where several of these wish kids are now, and to hear first-hand about their wish and how their wish has stayed with them.
See what these incredible wish kids are up to now in the complete series below:
Tali wishes for a Disney-themed camper trailer so the whole family could explore nature together.
Henry's selfless act of generosity brings toys to all the kids at Oregon Health and Science University Doernbecher Children's Hospital.
Aspiring young animator TJ got to tour Walt Disney Animation Studios and meet with Disney animators.
Julius, who plans to pursue a career in acting, takes a trip behind the scenes of ABC's black-ish.
Violet finds her voice and passion to give back after meeting Mickey Mouse.
A random act of kindness from a Disney chef nurtured Winter's love of cooking.
Jace's Fenway Park dreams come true when he meets Dustin Pedroia.
To learn more, visit: wish.org/Disney.