Making Magic and Honoring Military Traditions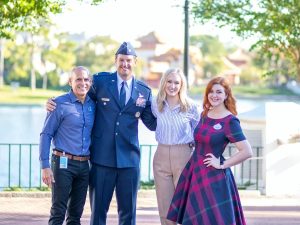 Diversity & Inclusion
January 13, 2022
From Walt Disney doodling the Toys for Tots logo for the U.S. Marine Corps to the Heroes Work Here program employing Veterans across our business, the Walt Disney Company has a long, proud tradition of supporting the United States military members, their families and veterans.
And, in honor of National Veterans and Military Families Month, it was an honor to make some magic for a U.S. Air Force family with a special connection to the Walt Disney World Resort.
Read the full story here.