Disney Expands its Longstanding Conservation Legacy in Honor of Disney's Animal Kingdom's 25th Anniversary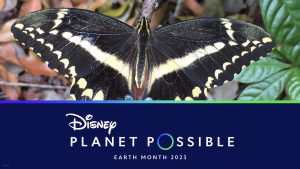 Environment
April 21, 2023
More than 25 years ago, a globally renowned and respected group of scientists, conservationists, zoologists, veterinarians, and nature storytellers came together to provide valued guidance as Disney prepared to open Disney's Animal Kingdom Theme Park. Included in this sage advice was a call to action to combine the inspiring guest experience this park would offer with a meaningful commitment to support the preservation of animals and their habitats around the world. This notion became a key part of the ethos of Disney's Animal Kingdom, carried forward through the commitment of countless cast members, the inspirational experiences of guests, and the impact that continues to this day to ensure a healthier planet for people and wildlife.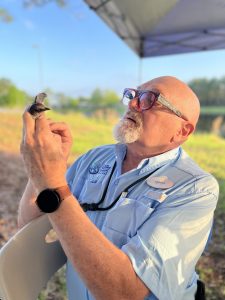 As we celebrate the 25th anniversary of Disney's Animal Kingdom, the Disney Conservation Fund (DCF) is proud to award grants to 25 global organizations that have demonstrated significant impact to date and a future vision to grow that impact by collaborating with communities to save wildlife, inspire action, and protect the planet. To date, the fund has provided $125 million to support the important work of nearly 600 organizations around the world.
This support is just one example of Disney's company-wide commitment to taking action to help change our planet's story, something we call Disney Planet Possible. This conservation commitment is also brought to life through the work we do to reduce our impact on the environment, how we engage our audiences through inspiring nature storytelling, and how our own cast members are taking action through best-in-class scientific programs to conserve biodiversity in Disney's backyard and beyond.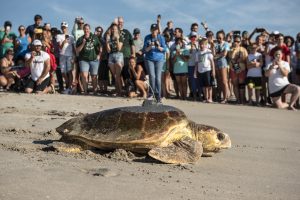 Accomplishments in Florida alone include:
Protected one-third of the land originally purchased (8,000 acres) for Walt Disney World Resort as permanent conservation area
Helped to establish and support the protection of The Nature Conservancy's Disney Wilderness Preserve — 11,500 acres of restored wetland and upland habitats that are home to many plants and animals native to Florida
Recorded the 1.5 millionth sea turtle hatchling and 20,000 nests laid on the beach surrounding Disney's Vero Beach Resort, monitored and protected by Disney's Animals, Science and Environment cast members
Raised and reintroduced 6,000+ rare Atala butterflies back into the wild
Provided 500+ nesting compartments across Walt Disney World Resort for the declining purple martin songbird, where 4,100+ eggs have been laid in the last 5 years
Supported rehabilitation and release of 300 sea turtles and 22 manatees to-date
Provided more than 400 conservation grants benefitting nearly 200 species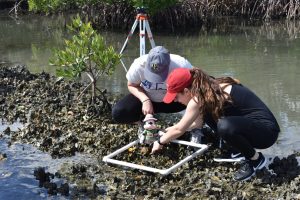 UCF efforts have added more than 17 million oysters to the Indian River Lagoon on the east coast of Central Florida. (Credit: Linda Walters)
Continuing its commitment to the future of Florida wildlife, communities, and habitats, this year the DCF is helping to support sea turtle conservation and STEM education with the Sea Turtle Conservancy, engage youth as community scientists to protect oysters and shorebirds in the Indian River Lagoon with the University of Central Florida (UCF) Research Foundation, and recover some of the most imperiled butterfly species in the country with the University of Florida (UF), among others. The fund will continue its focus on helping the habitats we call home and the species who call Disney home through grants made to nonprofit organizations globally over the next year.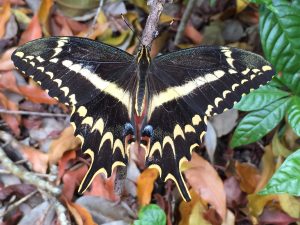 UF is developing tailored conservation strategies to help reverse the decline and aid the recovery of more than 42 at-risk butterfly species in Florida and California. (Credit: Jaret Daniels)
Additional global organizations that have been recognized by the fund this year include: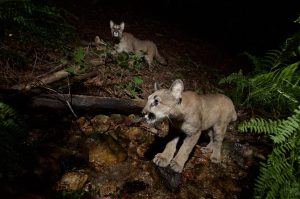 Image credit: Quinton Martins / Audubon Canyon Ranch
Audubon Canyon Ranch, California: Increasing public understanding and appreciation of mountain lions in San Francisco's North Bay. Working to minimize human-wildlife conflict and identify priority mountain lion habitats while collaborating with partners on regional conservation priorities.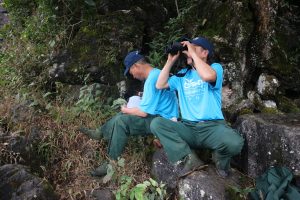 Image credit: Hoang Vang Tuan / Fauna & Flora
Fauna & Flora International, Vietnam: Stabilizing and increasing the population of critically endangered Cao vit gibbons and enabling effective, science-based conservation by local communities across more than 6,500 hectares of critical habitat in the China-Vietnam transboundary area. Improving ecological knowledge, facilitating species range expansion, reducing direct threats, and directly empowering local people in conservation efforts and decision-making.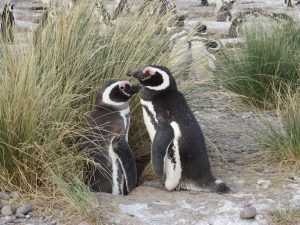 Image credit: Global Penguin Society
Global Penguin Society, Argentina: Protecting Magellanic penguins in Patagonia by researching changes in penguins' feeding/breeding areas. Using results to develop innovative conservation tools in new areas and secure protection for wildlife on land and in the ocean. Implementing diverse educational programming with local and global students and communities to address threats from human disturbance, fisheries, and pollution.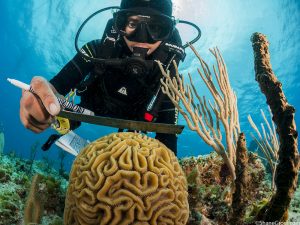 Image credit: Shane Gross
Perry Institute for Marine Science, The Bahamas: Collaborating with experts in The Caribbean to protect the shrinking Bahamian reefs through a comprehensive study, training, and actions such as limiting harmful human contact with existing reefs, promoting natural coral reef ecosystem resilience, setting up coral nurseries, and experimenting with reef rehabilitation techniques.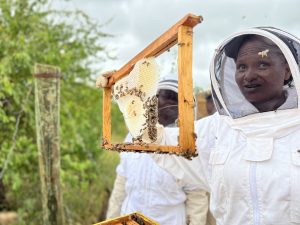 Image credit: Save the Elephants
Save the Elephants, Kenya: Reducing elephant-human conflict in Kenya by using honey bees as a natural deterrent to crop-raiding elephants. Tracking success through radio-collared elephants. Providing community-wide education and training for sustainable, elephant-friendly livelihood alternatives to the traditional maize farming.
While the majority of funding for DCF is provided by The Walt Disney Company, it is supplemented by the generous contributions of guests visiting Disney's Animal Kingdom and other select Walt Disney World Resort locations, sailing with Disney Cruise Line, or staying at select Disney Vacation Club resorts.
As we look to the future, we are dedicated to building on the work of many people who recognize that nature and the animal kingdom hold some of the greatest magic of all.
For the full list of this year's grantees, visit www.disney.com/conservation.