Hong Kong Disneyland Resort Announces Winners of 10th Disney Imaginations Hong Kong Design Competition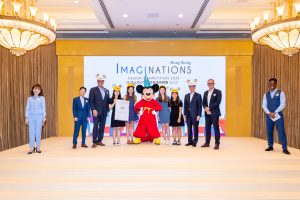 Diversity & Inclusion
April 12, 2023
Following months of intense design work and spirited presentations, Hong Kong Disneyland Resort (HKDL) announced the winning teams of the "Disney Imaginations Hong Kong Design Competition 2023", welcoming the next crop of aspiring Disney Imagineers and theme park designers and showcasing the resort's continuous efforts to nurture young talent for a 10th year.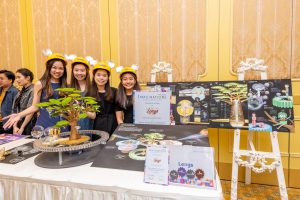 Entrants competed for six- to eight-week internships under Disney Imagineers at Hong Kong Disneyland Resort. Additionally, the winning team will receive a cash prize and have the opportunity to embark on a visit to Shanghai Disney Resort, sponsored by HKDL. The nine finalists had the opportunity to attend a workshop conducted by Hong Kong Disneyland executives, as well as Imagineers, and benefit from their teachings and advice.
Officiating the ceremony, Kevin Yeung, Secretary for Culture, Sports and Tourism of the Government of the Hong Kong Special Administrative Region, said, "The competition not only provides an amazing platform for youngsters to showcase their creative work in the field of design, engineering and technology, but also gives us a great opportunity to discover and nurture potential talents in Hong Kong. I would like to thank Walt Disney Imagineering and Hong Kong Disneyland for the continued efforts to build such a platform for our younger generation to shine."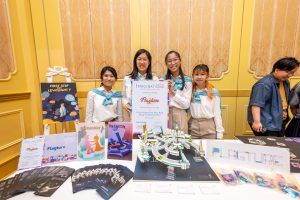 Yeung continued, "I would like to express my deepest appreciation to Hong Kong Disneyland, a flagship tourism attraction in Hong Kong, to act by example to promote collaboration amongst the arts, culture and creative sectors, thereby diversifying its offerings and bringing additional joy and excitements to our tourists and locals alike, as well as giving many opportunities to practitioners and practitioners-to-be."
For the competition, teams were challenged to design a hypothetical entertainment and educational experience featuring a human community in outer space that both nurtures a diverse and inclusive culture and practices environmental conservation. The themes of cultural diversity, inclusivity, and sustainability represented a valuable opportunity for Hong Kong Disneyland to engage students on socially and environmentally important issues.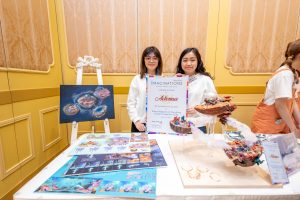 Michael Moriarty, Managing Director, Hong Kong Disneyland Resort, said, "This competition holds such a special place at Disney. Disney is committed to inspiring and empowering the next generation of diverse storytellers and innovators, while upholding its commitment to core values such as inclusivity and sustainability. In what is now our 10th ceremony, the competition has cemented its place as a unique platform that nurtures talented future storytellers, enabling participants to showcase their creativity and gain practical knowledge about design, and become who they imagine they can be."
"At Disney, we call this creative form of bringing ideas to life 'Imagineering,'" continued Moriarty. "It encourages and combines storytelling and innovation, two key pillars of Disney's philosophy, to create immersive experiences for our guests."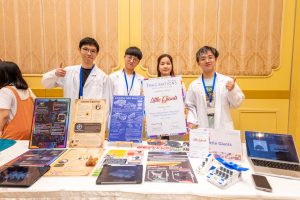 Created in 1991, Imaginations is a design competition created and sponsored by Walt Disney Imagineering in the United States. With the continued success of the competition, Hong Kong Disneyland Resort became the first international site to host the competition outside the United States. Titled Disney Imaginations Hong Kong Design Competition, participants from local tertiary institutions use their technical, artistic, and creative skills to propose hypothetical concepts for an immersive experience, showcasing their talent for integrating innovative and diverse ideas with a passion for Disney.
Imaginations is part of Disney Future Storytellers, an initiative that empowers the next generation of storytellers and innovators to dream about their future, build their talents and skills, and become who they imagine they can be.
Applications for "Disney Imaginations Hong Kong Design Competition 2024" open in June 2023. Please stay tuned for more information to be announced later.