Investing in Our People
Our aim is to foster a safe, flexible, and inclusive work environment where employees are empowered to be their best selves and do their best work.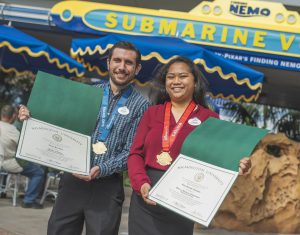 Our Commitment to Our Workforce
Our employees and cast members are at the heart of every one of our stories and are the reason we can entertain, inform, and inspire people all over the world. To continue helping our businesses thrive, our human capital management strategy and approach to serving our employees focuses on creating a supportive and inclusive culture; investing in our people's health, safety, and overall well-being; and providing opportunities for growth, development, and career mobility.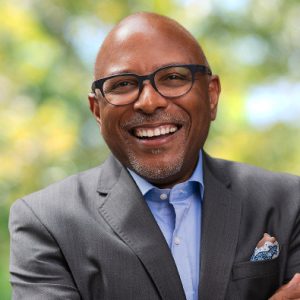 "We're committed to making sure every employee feels valued and has the tools, programs, and resources to make their futures bright."
Paul Richardson
Chief Human Resources Officer, The Walt Disney Company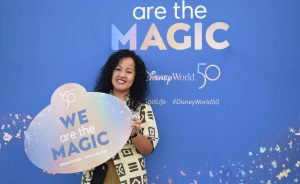 Employee Experience
We are committed to respectfully listening to employees and supporting each individual's unique goals and aspirations. This helps us better adapt to the ever-changing needs of our employees.
Career

Disney offers extensive opportunities for current and prospective employees to build lasting careers—whether one is looking to create magic in our Parks and Resorts, support business growth and development, work behind-the-scenes on their favorite TV shows or upcoming movies, or anything in between. We also offer eligible full-time and part-time hourly employees the opportunity to achieve their career dreams through Disney Aspire, the Company's 100% paid-up-front education investment and career development program.

Visit our DisneyCareers site for more information about career opportunities

Flexibility

We learned a lot through the pandemic, most significantly that we can continue to deliver business results while working in new ways. That's why we introduced Flexibility @ Disney, a new way of working that introduces more permanent flexibility through three options: on-site, hybrid, and remote working. By offering flexible schedules and work locations, Flexibility @ Disney enables our employees whose roles and functions are suited to such arrangements to balance their professional and personal needs.

Culture

Our work environment inspires optimism and innovation and demands fairness and equity. We value and encourage curiosity, innovation, collaboration, and ideas, and we are committed to maintaining fair working conditions for employees. Additionally, celebrating our employees' professional and personal achievements individually and collectively has been a critical component of our culture since our founding. Our commitment to creating a positive culture is reinforced through our Standards of Business Conduct.

Visit Life at Disney powered by Disney Careers to learn more about our people and values.

Business Employee Resource Groups

Disney is proud to support a large network of Business Employee Resource Groups (BERGs), our voluntary, employee-led groups formed around shared identity, interests, and pursuits. BERGs are key partners in cultivating an inclusive culture and a sense of belonging for Disney employees. They offer opportunities to network with peers, participate in outreach and mentoring programs, acquire new skills, enhance leadership capabilities, and drive cross-cultural business innovation. Our BERGs help facilitate inclusive conversations, creating space for employees to come together to share their experiences and show their support.

Giving Back

Volunteering is a longstanding part of the employee experience at Disney, and through our Disney VoluntEARS Grants program employees can turn their volunteer service hours into grants for their favorite eligible non-profit organizations. Since 2010, Disney has also supported an employee Matching Gifts program.

Read more about community engagement programs for employees on our Charitable Giving page.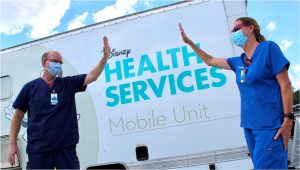 Employee Well-being
Because our employees are at the heart of everything we do, we strive to support overall employee well-being through competitive compensation, benefits, and wellness programs, as well as a focus on workplace safety and health programs and standards.
Compensation, Benefits & Wellness

Disney offers a competitive total rewards package that includes pay, health, and savings benefits, time-off programs, family-building solutions, educational opportunities, and more—all designed to make each employee feel valued and cared for, offering them the well-being support they need to put them and their families at ease with their lives outside of work. Disney provides sick leave and/or paid time-off benefits to non-union employees that are equal to and in many cases greater than what is prescribed by various state and local mandates. Disney also provides sick leave to temporary employees where legally mandated. Employees covered by a collective bargaining agreement are subject to the terms of their agreement, which vary, and are compliant with state and local mandates.

Employees needing extended leave for their own medical condition are eligible upon hire to take medical leave. Leave to care for others is not limited to defined family members but covers anyone an employee considers family.

We also offer family care solutions to provide options for backup care resources, summer camp, pet care, tutoring, and college coaching, and we've enhanced our mental health solutions by expanding our Employee Assistance Program to offer access to Talkspace (an online therapy app) and training our human resources staff on mental health topics. Our Centers for Living Well healthcare facilities are emblematic of best-in-class care, providing Disney employees, Cast Members, and their family members with quality well-being programs and health services in a caring, convenient, and accessible manner. Also, with the introduction of virtual health services and resources, Disney is making it even easier to get, stay, and be well.

Almost all of our hourly full- and part-time employees in our U.S. Parks & Resorts earn a minimum of $15/hour,* and the median hourly earnings is more than $17/hour. Additionally, all salaried employees receive an annual performance review.

Together, these rewards make up a comprehensive package that helps employees live their best lives, grow personally and professionally, and take advantage of the special extras that only Disney can provide—such as theme park admission, merchandise discounts, and more.

Learn more through the Benefits page on our DisneyCareers site.

* Full-time and part-time hourly employees earn a base rate of at least $15/hour, excluding tipped employees and Walt Disney World College Program participants (this program is not comparable to other employment opportunities as it includes other benefits such as housing and transportation). All employees earn minimum wage or higher.

Workplace Safety

The safety and well-being of our employees is a top priority in the decisions we make, and we promote a culture of safety through the numerous quality assurance programs and safety standards we've established.

Our Standards of Business Conduct include the process to report safety concerns and incidents. To make it easy for employees to report, employee identification cards list our global safety hotline on the back. We have dedicated safety professionals in areas as diverse as COVID safety, food safety, ride safety, occupational safety, public health, training and development, and more. And to help minimize workplace safety risks, we train employees on the safety aspects of their jobs and empower them to address any safety concerns immediately.

COVID-19

Our continued deliberate approach to challenges brought on by the COVID-19 pandemic reflects multiple layers of measures we've taken as we address the evolving needs of a diverse workforce across businesses and geographies.

We have continued to evolve our health and safety protocols based on guidance from our own experts and changing local, regional, and federal guidelines. We also augmented our benefit offerings, providing coverage of COVID-19 treatment under company medical plans at no additional cost to employees and their dependents, access to free COVID-19 testing, and other benefits, including our virtual Employee Assistance Program for those directly affected by COVID-19 and enhanced backup care resources.

We believe in helping to keep our employees and cast members safe. Based on the recommendations of scientists, health officials, and our internal medical professionals that COVID-19 vaccination provides extra protection against severe infection, we require that our employees be fully vaccinated (where permitted by law), with a process for those needing medical or religious accommodations. We implemented policies providing supplemental pay and/or paid time off for employee vaccination, and we've made it as easy as possible for our employees to get vaccinated by offering on-site distribution centers in California, Florida, Connecticut, and France.

Additionally, we created educational materials from internal and external experts that addressed the facts, myths, and more about COVID-19. Similar materials were also made available for public viewing.

The large majority of our employees are eligible for supplemental paid time off when unable to work or telework after testing positive for COVID-19 or when required to quarantine due to close contact with someone who is COVID-positive. In many cases, these benefits go beyond applicable minimum legal requirements, and apply even where not required by law.
Employee Development
We continue to prioritize the ongoing development of our workforce, offering an array of opportunities to encourage our employees to be the best versions of themselves, professionally and personally. Disney offers a multitude of learning and development programs, including education investment programs, online, instructor-led, and on-the-job programs, as well as leadership development.
Training

Our employees have access to on-demand learning platforms, including our internal platform, D Learn, and external platforms such as HarvardSpark, a highly personalized learning experience that is entirely customizable to the tastes, interests, and preferences of each employee. Popular course themes include health and safety; communication and listening; career management; self-care; and diversity, equity, and inclusion.

Outside of our learning platforms, we offer diversity, equity, and inclusion sessions that bring employees together to discuss timely and relevant news, and our Leadership Speaker Series offers podcasts on topics such as how who you are shapes how you lead.

We also look for opportunities to upskill our workforce. For example, to train employees with the skills needed for the future and increase the capabilities that are critical to advance their transformation, the Disney Finance organization began offering targeted, technical skills development to employees within their organization.

Employee Development Programs

In addition to offering training to our employees on specific skills and topics, we also offer programs that more broadly enable our employees to develop and enhance their careers.

For example, our unique mentoring programs connect our employees in innovative ways across both businesses and geographies, and we continue to scale these successful programs further across the organization and globe. We also continue to expand the reach and impact of the initial onboarding learning experience—Disney Beginnings, as well as our first-time leader learning experience—Disney Leadership Essentials. And Disney Aspire empowers our hourly employees to put their career dreams within reach through a barrier-free approach to continued education at a variety of schools and universities (see below).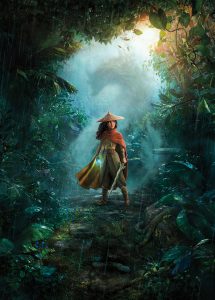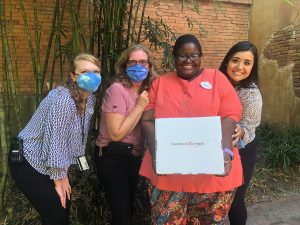 Disney Aspire
We're investing in the futures of our hourly employees through the no-strings-attached Disney Aspire program. Through Disney Aspire, we hope to foster passion through education, promote confidence, and help employees focus on what really matters—reaching their career dreams. Tuition costs are paid up front at a network of schools and programs, ranging from learning a new trade to high school completion and college and post-graduate degrees. Upon graduation, our Disney Aspire Alumni Association further assists employees in getting where they want to go—whether at Disney or beyond.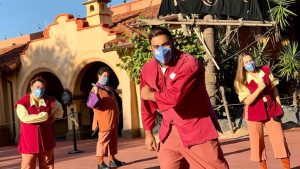 #DisneyCastLife
Through our #DisneyCastLife series, we highlight inspiring personal and professional achievements of cast members around the world, including recognizing those earning college degrees through Disney Aspire and others volunteering in their local communities.
Highlights
~1.5M
Number of times D Learn training and development content was consumed by employees throughout FY21
260K
Pieces of self-paced development content employees consumed through our external platforms, such as HarvardSpark
12.5K
Employees enrolled in Disney Aspire as of end of 2021
~$95M
Total funding provided over the past decade through Employee Matching Gifts and Disney VoluntEARS Grants