Investing in Our People
For 100 years, Disney employees and cast members have worked together and thrived together in making Disney a leading global entertainment company. We are where creativity meets opportunity and careers are a journey of accomplishment and celebration. We are a welcoming home for talent of all kinds, from animators to zookeepers and everything in between.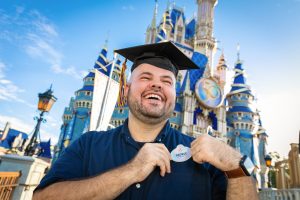 Our Commitment to the Workforce
Our employees and cast members are at the heart of every one of our stories and are the reason we can entertain, inform, and inspire people all over the world. We invest in and support our people through our focus on creating a collaborative and inclusive workplace culture, investing in their well-being, health, and safety, and providing opportunities for their continued growth, development, and career mobility.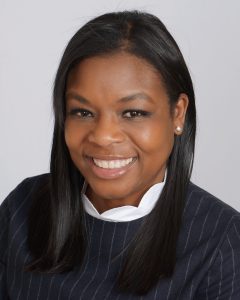 "The creativity, passion, and collaboration of our people are the reasons that Disney continues to inspire fans around the world like no other entertainment company. We build strong and caring relationships across our organization, foster a workplace where employees have access to opportunities and growth, recognize achievements, and support each other through challenging times. With the unrivaled talent, dedication, and integrity of our teams around the world, I couldn't be more excited about Disney's next 100 years."
– Sonia Coleman, Chief Human Resources Officer, The Walt Disney Company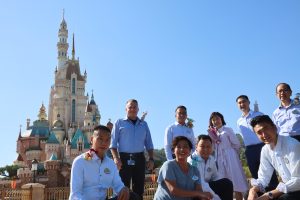 Employee Experience
We foster a culture where our employees can thrive, both personally and professionally, and seek to create a work environment that inspires optimism, creativity, collaboration, and innovation.
Culture

Across Disney, we cultivate, value, and encourage curiosity, collaboration, and creativity from everyone and strive to build supportive environments that inspire optimism and drive innovation.

Additionally, celebrating our employees' professional and personal achievements individually and collectively has been a critical component of our culture since our founding. Each year, our employees send hundreds of thousands of notes of recognition to their peers through our digital recognition platform, RecognizeNow!. Our commitment to creating a positive culture is reinforced through our Standards of Business Conduct.

Visit Life at Disney powered by Disney Careers to learn more about our people and values.

Career

From animation to zoology and everything in between, Disney offers extensive opportunities for current and prospective employees to build their careers—no matter what their unique aspirations are. From creating magic in our Parks and Resorts, supporting business growth and development, or working behind-the-scenes on their favorite TV shows or upcoming movies, every career at Disney is filled with opportunity. We also invest in the futures of our employees by supporting their educational pursuits—including through Disney Aspire, our education investment program that offers 100% tuition paid up front to eligible employees at a variety of network schools.

Visit our DisneyCareers site for more information about career opportunities or visit aspire.disney.com to learn more about Disney Aspire.

Respect for All

We work to create a culture that is respectful and welcoming to all, including through our Business Employee Resource Groups (BERGs) and employee affinity groups, celebrations of heritage months, and leadership accountability and engagement. BERGs are key partners in cultivating a sense of belonging for Disney employees and offer opportunities to network with peers, participate in outreach and mentoring programs, acquire new skills, enhance leadership capabilities, and drive cross-cultural business innovation.

Employees also have access to optional DEI learning programs that help foster a culture that welcomes all, celebrates our unique perspectives, and promotes respect for one another regardless of identity or background.

Giving Back

Volunteering is a central and enduring part of our company's culture and at the heart of our community engagement efforts. Through our Disney VoluntEARS program, the company encourages passionate employees in every community to donate their time and talents to their local communities. Additionally, the VoluntEARS Grants program lets employees direct donations to eligible nonprofits of their choosing as a benefit for the time they spend volunteering.

Read more about community engagement programs for employees on our Charitable Giving page.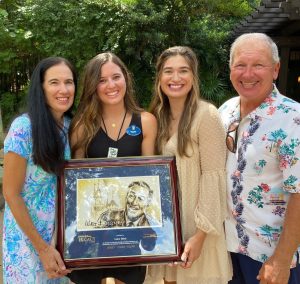 Employee Well-being
Disney offers a competitive and comprehensive rewards package that includes pay, health, and savings benefits; time-off programs; educational opportunities; and more. Together, these rewards make up a comprehensive package that helps our employees and cast members live their best lives, grow personally and professionally, and take advantage of the special extras that only Disney can provide.
Compensation

Disney is committed to fostering a truly respectful and equitable workplace culture. As part of that focus, we have broadened the 2023 adjusted pay ratio analysis to include data for bonus and long-term incentive awards for eligible U.S. employees, in addition to base pay, based on gender, race, and ethnicity, and controlling for role, experience, and location. Each adjusted pay ratio is in the 99%+ category as of September 30, 2023, and we continue to strive for 100% equity across all categories.

Disney's Annual Bonus Plan is tied to the Company's fiscal-year performance and recognizes the contributions employees make to business results. Generally, eligibility includes our executives, management levels, and certain professional roles.

Additionally, almost all of the hourly full- and part-time employees in our U.S. Disney Parks, Experiences and Products business earn a minimum of $15/hour*, and median hourly earnings are more than $17.50/hour.

*Almost all hourly full-time and part-time nontipped employees in our U.S. Disney Parks, Experiences and Products business earn a base rate of at least $15/hour, excluding Walt Disney World College Program participants (this program is not comparable to other employment opportunities, as it includes other benefits such as housing and transportation) and Disney Stores in select regions. All employees earn minimum wage or higher. Median earnings for hourly employees is based on total earnings for total hours paid and includes the impact of overtime, shift premiums, and gratuities. Excludes the value of benefits for eligible employees.

Click here to explore our pay ratio analysis.

Benefits & Wellness

Disney strives to provide its employees with comprehensive, connected, and compassionate care to help navigate their health and well-being.

We also offer family care solutions to provide options for backup care resources, summer camp, pet care, tutoring, and college coaching, and we've enhanced our mental health solutions.

Our Centers for Living Well healthcare facilities—including the new Gaea Center for Gynecology, Maternity, and Fertility—are emblematic of best-in-class care, providing Disney employees, Cast Members, and their family members with quality well-being programs and health services in a caring, convenient, and accessible manner. Also, with the introduction of virtual health services and resources, Disney is making it even easier to get, stay, and be well.

Employees can connect with health coaches to learn how to get and stay healthy, and at the same time develop a nutrition and physical activity routine.

The Disney Healthy Pursuits Wellness Team also hosts BrainBreaks, which are virtual activities to help employees stay on top of their health.

Employees receive access to easy-to-use digital resources like Grokker and LifeCare, where they can watch videos and read articles on relaxation, work/life balance, and more.

Disney also provides sick leave and/or paid time-off benefits to non-union employees* that are equal to and in many cases greater than what is prescribed by various and local mandates. Employees needing extended leave for their own medical condition are eligible upon hire to take medical leave. Leave to care for others is not limited to defined family members but covers anyone an employee considers family.

*Employees covered by a collective bargaining agreement are subject to the terms of their agreement, which vary, and are compliant with state and local mandates.

Mental Health

Disney prioritizes destigmatizing mental health and breaking down barriers to access resources and care.

We offer a variety of easy-to-access and innovative programs for employees and cast members, including access to counselors, meditation, and mindfulness activities, as well as tips for building resilience and getting more restful sleep.

We continue to offer our Employee Assistance Program (EAP), which is available to all employees, cast members, and their family and household members. Our EAP provides 24/7 support and connects participants directly to a licensed network therapist at no cost.

We also offer access to Talkspace (an online therapy app) and train our human resources staff on mental health topics.

Employees also have access to Headspace, where they can follow guided meditations, animations, articles, and videos on topics like meditating and mindful eating.

Workplace Safety

The safety and well-being of our employees is a top priority in the decisions we make, and we promote a culture of safety through the numerous quality assurance programs and safety standards we've established.

Our Standards of Business Conduct include the process to report safety concerns and incidents. To make it easy for employees to report, employee identification cards list our global safety hotline on the back. We have dedicated safety professionals in areas as diverse as COVID safety, food safety, ride safety, occupational safety, public health, training and development, and more. And to help minimize workplace safety risks, we train employees on the safety aspects of their jobs and empower them to address any safety concerns immediately.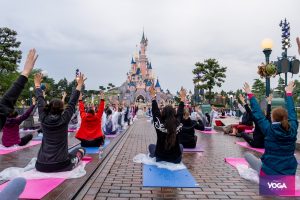 Employee Development
We continue to prioritize the ongoing development of our workforce, offering an array of opportunities to encourage our employees to be the best versions of themselves, professionally and personally. Disney offers a multitude of learning and development programs, including education investment programs, online, instructor-led, and on-the-job programs, as well as leadership development.
Education Investment

Eligible employees can enroll in Disney Aspire, our education investment program that offers 100% paid tuition up front at an ever-growing network of colleges and universities. Available to hourly part-time and full-time employees and cast members across the U.S., Disney Aspire offers the opportunity to learn a trade, earn a high school diploma or even a Bachelor's or Master's degree. Disney Aspire continually evolves to meet the changing needs of our diverse employee base and was pleased to recently welcome its first in-network HBCU: North Carolina State A&T University.

Disney also continues to offer education reimbursement to salaried employees who are interested in furthering their careers through professional and technical education related to their current roles.

In addition, to help pay for higher education offer scholarships to eligible children of Disney employees who are high school seniors through our Disney Scholars program. Scholarships are awarded based on academic achievement, extracurricular activities, community service, and demonstrated leadership.

Development Programs

We are committed to the ongoing development of our workforce, offering an array of opportunities, programs, and platforms that enable them to make the most of their careers at Disney, no matter their unique aspirations.

We offer several online learning tools and programs designed to support employees professionally, no matter where they are in their careers.

Our unique mentoring programs connect our employees in innovative ways across both businesses and geographies, and we continue to scale these successful programs further across the organization and globe.

We recently introduced Disney IGNITE, a new multi-month virtual learning experience for senior leaders that is focused on empowering them to be more confident in leading with care and a people-first mindset.

We also continue to expand the reach and impact of our employee onboarding learning experiences—Disney Beginnings and Traditions— as well as our first-time leader learning experience, Disney Leadership Essentials.

Learning Programs

We offer several online learning tools and programs designed to support employees professionally, no matter where they are in their careers.

Our employees have access to on-demand learning platforms, including our internal platform D Learn. Employees can also access required on-the-job training via D Learn.

Additionally, employees have access to external platforms such as HarvardSpark, a highly personalized learning experience that is entirely customizable to the tastes, interests, and preferences of each employee. Popular course themes our employees show interest in include elevating your career path, emotional intelligence, and leadership essentials.

Talent Networks

Disney takes a meaningful approach to expanding our pipeline of talent and strives to make continual progress towards a workforce that reflects our market.

To attract and retain representative talent across all levels, we invest in talent development programs.

The Black Talent Network expands exposure for Black talent across the company and helps to increase representation in senior-level roles.

The Women's Talent Network aims to enhance the careers of women across the company, and recently introduced two new cohorts for Asian American & Pacific Islander and Latina talent.

Our individual businesses also facilitate talent development programs unique to their areas that are designed to create a pipeline of next generation talent.
Disney Aspire
We're investing in the futures of our hourly employees through the no-strings-attached Disney Aspire program.
Disney Aspire is our education investment and career development program that offers 100% tuition paid up front at a variety of learning institutions, ranging from learning a new trade to high school completion and college and post-graduate degrees.
Through Disney Aspire, we hope to foster passion through education, promote confidence, and help employees focus on what really matters—reaching their career dreams.
Our Disney Aspire Career Advisors meet one-on-one and in group setting with students and graduates to help them more confidentially navigate their career journeys, while our Disney Aspire Advocates—program graduates who have experienced internal career mobility—serve as mentors for their peers who are currently enrolled or considering enrolling in the program.
To see the latest impact data from Disney Aspire, please view our program fact sheet available on aspire.disney.com.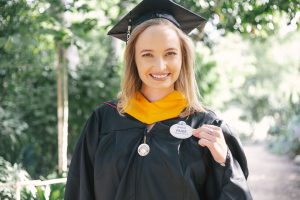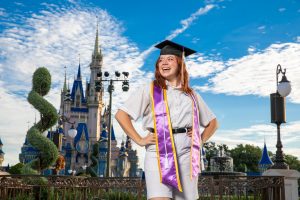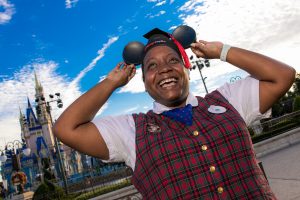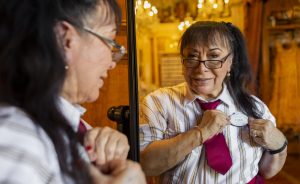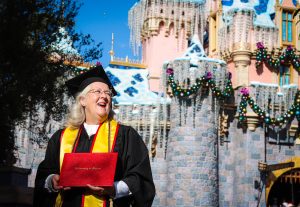 Follow Along: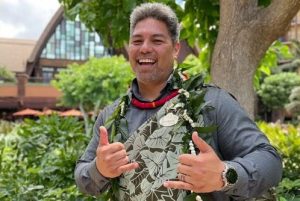 #DisneyCastLife
Disney cast members, crew members, Imagineers and employees are a special community of people dedicated to bringing happiness and joy to the world. For cast, this isn't just a job. This is a calling. This is a mission. This is life.
#DisneyCastLife shares our stories, our resources, our celebrations and our magic!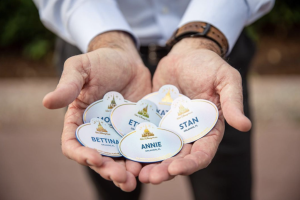 Life at Disney
At Disney, you can be you.
Go behind the scenes and see what it's like to be a part of the story, the magic, and more.
Explore the Life at Disney Blog to learn about our culture, our employees, and how the next chapter of your own career story could start here.
Highlights
~13K
employees enrolled in Disney Aspire as of end of fiscal year 2022
~704K
digital peer-to-peer recognitions sent by our employees across the globe via RecognizeNow!, our internal recognition platform
100+
Disney supports more than 100 BERGs, our voluntary, employee-led groups formed around shared identity, interests, and pursuits
$104M
Total funding provided over the past decade through Employee Matching Gifts and Disney VoluntEARS Grants
More Employee Impact Stories