Bringing Hollywood Magic to HBCU in LA, Disney Style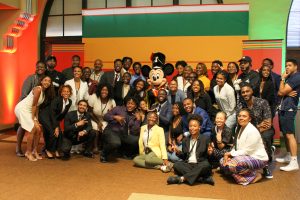 Diversity & Inclusion
August 24, 2023
At Disney, we want all youth to have access to rewarding opportunities in our industries. Through the Disney Future Storytellers initiative, we are empowering the next generation of storytellers and innovators and helping today's youth dream about their future, build their talents and skills, and become who they imagine they can be. As part of this commitment, we are proud to support the Entertainment Industry College Outreach Program (EICOP) and HBCU in LA.
Throughout the summer of 2023, The Walt Disney Company deepened its commitment to the Entertainment Industry Outreach Program with a slate of activations that brought some Hollywood magic to this summer's HBCU in LA and HBCU in NY student interns in a way that only Disney can.
EICOP's signature program, HBCU in LA, was launched in May 2017 in partnership with then-President Obama's White House Initiative on HBCUs. HBCU in LA works with studio and network partners across the industry to educate, recruit, and develop a culturally and ethnically diverse workforce. EICOP brings college students from minority-serving institutions across the country to the city of Los Angeles, and now also New York City, for internships and housing to gain valuable professional experience in the cities where the entertainment industry thrives. The Walt Disney Company's charitable giving supports housing and programming for the entirety of the internship season. This year, Disney was proud to employ 11 interns from this program across our studios.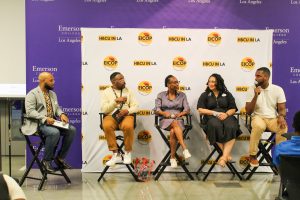 To kick-off the summer of engagements, Disney employees from across the enterprise participated in EICOP's Industry Expert Series held in New York City and Los Angeles. These curated professional development and master class sessions gave students the chance to learn from some of the industry's biggest movers and shakers, sharpen their networking skills, and even find potential mentors.
At these two events, students learned more about the day-to-day reality of a career in entertainment from industry insiders working at ESPN, Marvel, Hulu, and The Walt Disney Studios. By asking questions and making connections, these students gained a peek behind the curtain of what life is like at Disney while broadening their networks with employees who bring the magic to our movie and television screens.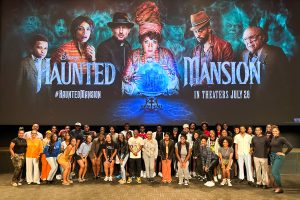 Speaking of movie screens, we couldn't let the summer pass by without inviting the HBCU in LA cohort to the historic Burbank Studio Lot for a special movie screening! With The Haunted Mansion opening in theaters, it was the perfect opportunity for a happily haunted movie premiere just for these student interns.
Prior to the screening, students got to hear from North Carolina A&T State University alum and Vice President of Marketing Strategy for The Walt Disney Studios, Brittney Todd, who shared about her experience at Disney and wanted to inspire students to see themselves working as an executive like herself at one of the biggest studios in the business.
The film's director, Justin Simien, also shared a special message for the students in a prerecorded video: "If any of you have dreams to be in Hollywood, I just want to encourage you to follow them. We need your stories."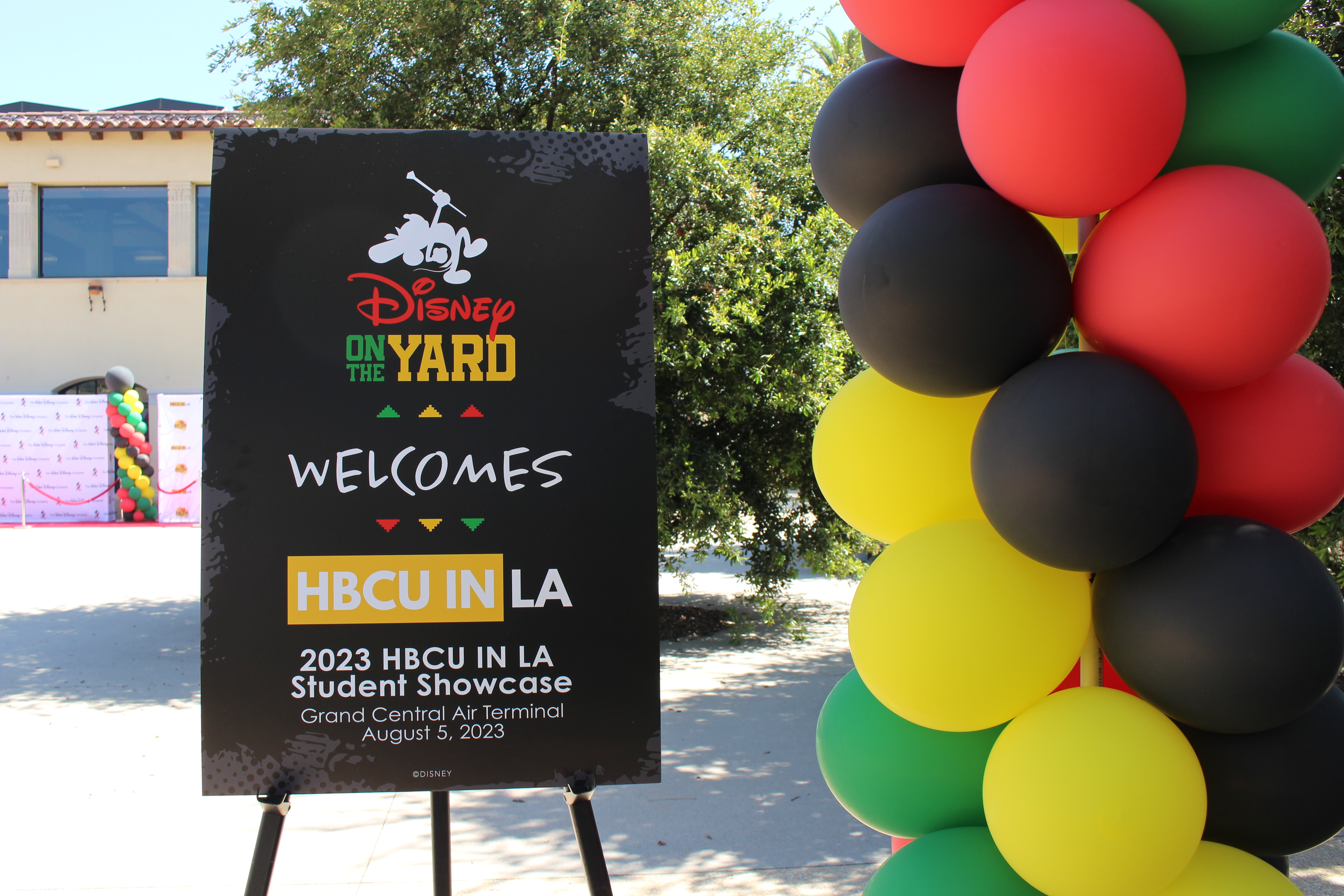 The eventful summer with EICOP concluded with the annual HBCU in LA Student Showcase, which Disney was proud to host for the second year in a row. This event is a culmination of the creativity and professional experiences these students have developed throughout the course of their summer internships. With their mentors and leaders in attendance, it had the feeling of a graduation celebration in honor of the students moving on to their next chapters. Recruiters and members of the Disney on the Yard team were also in attendance to make meaningful connections with this talented group of students.
The showcase featured multiple screenings from past HBCU in LA student interns, including an impactful short film from Zaire Davis, Associate Writer on Disney's The Proud Family: Louder and Prouder. This year's cohort presented a science-fiction short play that was fully written, directed, produced, and performed by members of this summer's cohort.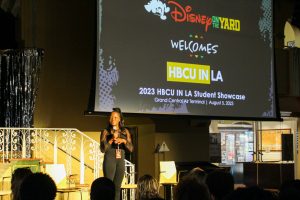 Of course, we also had a little bit of Disney magic up our sleeves to leave the students with a surprise they won't soon forget. Drum Major Mickey Mouse showed up with his Drum Major crew and gave his first west coast performance!
Bryana Curtis, Manager on The Walt Disney Company's Talent Acquisition Outreach & Engagement team, shared her thoughts on why this partnership is so meaningful. "Our partnership with EICOP is so important because it provides direct access for HBCU students interested in entering the entertainment industry while removing the barriers of entry into studio internships by providing travel and housing throughout the duration of their program. Every student that I've met in this program has exuded a drive and a skillset that is completely unmatched. Their passion is palpable. They're so bright and creative and driven that I just feel really privileged to be a part of their journey in some capacity."
We know these students will go on to do great things in their careers. We can't wait to see what stories they will tell in the years to come! To learn more about The Walt Disney Company's commitment to empowering the next generation of storytellers and innovators, check out Disney Future Storytellers.