We are committed to bringing joy, comfort, and peace of mind to our communities and inspiring hope, especially for children.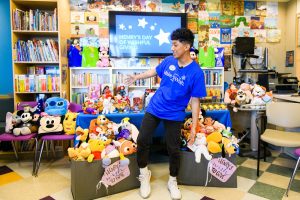 Our Commitment to Community
Through financial contributions, collaborations with nonprofit organizations, in-kind donations, and employee volunteerism, Disney brings positive, meaningful, and measurable impact to our communities around the world.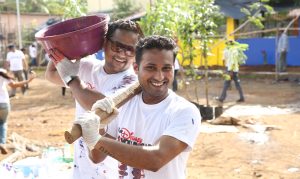 Charitable Giving
We focus our charitable giving on efforts that align to our CSR focus areas; leverage our unique resources, skills, talents, and expertise; and address pressing community needs.
$140M
directed to underrepresented communities in FY22*
~$233M
total Charitable Giving in FY22
145K+
magical wishes granted globally with Make-A-Wish® since 1980
~13M
employee volunteer hours since 1983
* Charitable giving that we report includes grants specifically directed toward historically underrepresented and protected communities, including the Asian American, Pacific Islander, Black, Hispanic, Native American/Indigenous, and LGBTQIA+ communities, as well as People with Disabilities, veterans, and women. We also include grants to organizations where a percentage of their services reaches underrepresented and protected communities. If the organization spends a majority of their efforts on these communities, we count the entire grant, and if the organization does not spend a majority, we count a proration of the grant. For grants to these two types of organizations, we rely on their self-reported percentages regarding communities served. On a sample basis, we validate the percentages that we report.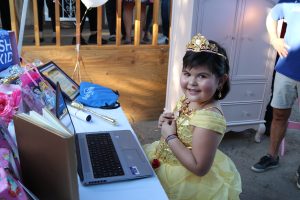 Children's Hospitals and Wish Granting
We bring the positive power of Disney stories and characters to children in hospitals and pediatric places of care around the world. Disney also supports children beyond their hospital stays by helping grant life-changing Disney wishes for children when they need it most.
Explore Children's Hospitals & Wish Granting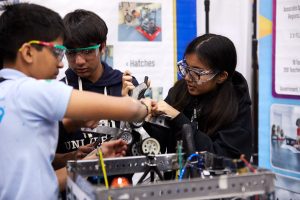 Empowering the Next Generation Through Disney Future Storytellers
Through social investments and programs that provide inspiration and hands-on experience, Disney is increasing access to careers in media, entertainment, technology, and hospitality, and helping ensure that our storytelling reflects the lives and experiences of the many communities we serve.
Explore Next Generation Investments
Conservation
The Disney Conservation Fund was created more than 25 years ago to build on Walt Disney's legacy of saving wildlife, inspiring action, and helping to protect the planet. Since 1995, the Disney Conservation Fund has directed more than $120 million to help protect more than 1,000 species of wildlife and safeguard more than 315 million acres of habitat.
Explore Conservation
More Stories of Hope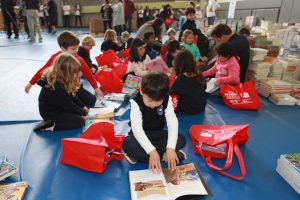 Magic of Storytelling
Since 2000, Disney has donated more than 90 million books to First Book, a nonprofit organization dedicated to removing barriers to educational equity by providing free and affordable new books and educational resources to educators who serve children in need, helping to inspire the next generation of storytellers.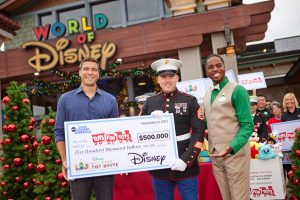 Disney Ultimate Toy Drive
Disney's relationship with the Marine Toys for Tots Program began in 1947, when Walt Disney and his animators designed the original Toys for Tots train logo that is still used today. Since then, Disney has supported Toys for Tots to help bring toys to millions of children in need during the holiday season.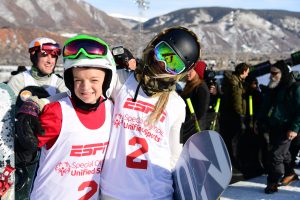 Special Olympics
Since 2013, ESPN has been a Global Presenting Sponsor of Special Olympics Unified Sports®, which is dedicated to promoting social inclusion by bringing people with and without intellectual disabilities together to play, train, and compete. And since 2015, ESPN has been the Official Broadcaster for the Special Olympics USA and World Games, demonstrating commitment to storytelling in this space.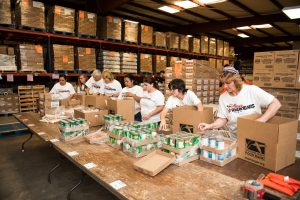 Providing Nutritious Meals
Over the past decade, Disney has collaborated with Feeding America to improve access to nutritious meals. Our support has included providing funding to help food banks provide more fresh produce to kids and families facing hunger by removing barriers to sourcing and distributing produce, building capacity by increasing refrigeration and equipment at food banks, and helping to store and distribute fresh produce within communities to people who need it most.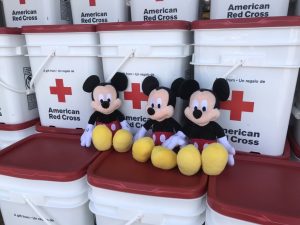 Disaster Response
Disney provides emergency relief and supports recovery efforts in communities worldwide. We continue to support several organizations, including UNICEF, the American Red Cross, and Good360.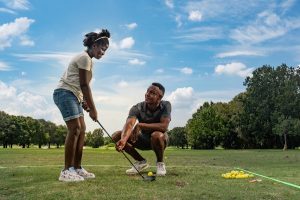 Empowerment Through Sports
ESPN believes all kids should have access to play and supports programs that reach kids living in communities where sports access is limited or nonexistent. ESPN's Access to Sports initiative works to provide children from all backgrounds with the chance to play.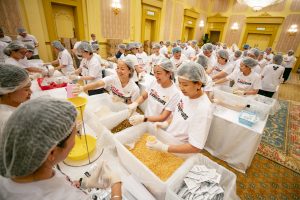 Volunteering
Volunteering is a central and enduring part of our company's culture and the cornerstone of our community engagement efforts. Through our Disney VoluntEARS program, the company encourages passionate employees in every community to donate their time and talents to their local communities. Our employees and cast members worldwide have collectively contributed nearly 13 million hours of service to their communities.
Explore Volunteering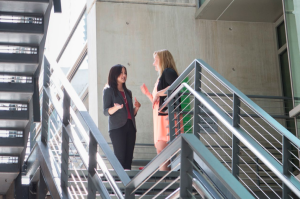 Employee Programs
Disney employees and cast members have a wonderful tradition of giving back. To recognize these efforts, we match financial donations to charitable organizations around the world through Disney Employee Matching Gifts.
Additionally, the VoluntEARS Grants program lets employees direct donations to eligible nonprofits of their choosing as a benefit for the time they spend volunteering.
Over the last decade, Disney has matched more than $104 million in employee and cast member personal donations of time and money.
Charitable Giving Resources
For organizations seeking financial or in-kind support, please review our Charitable Giving Guidelines.
More Community Impact Stories